Flower delivery in Geneva : why choose Kanel
PLANIFIEZ VOTRE LIVRAISON DE FLEURS À GENÈVE DÈS AUJROUD'HUI VIA NOTRE CALENDRIER !
Discover the flower delivery service in Geneva of Kanel, your new florist. We thank you for your visit !
Nos bouquets à livrer à Genève :
Our customer testimonials on over 3,500 bouquets delivered in Switzerland
on 500 verified customer reviews
Nos zones de livraison en suisse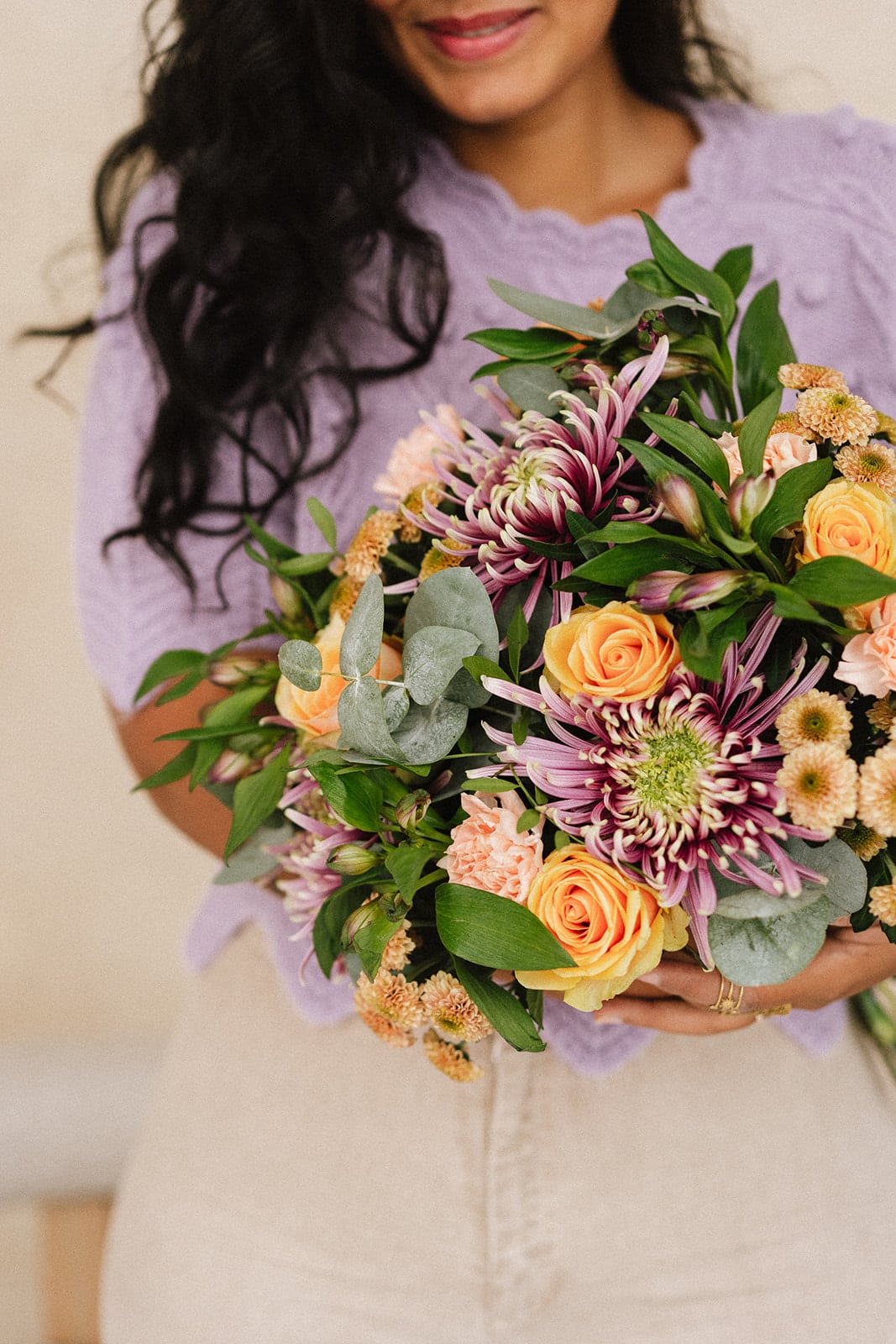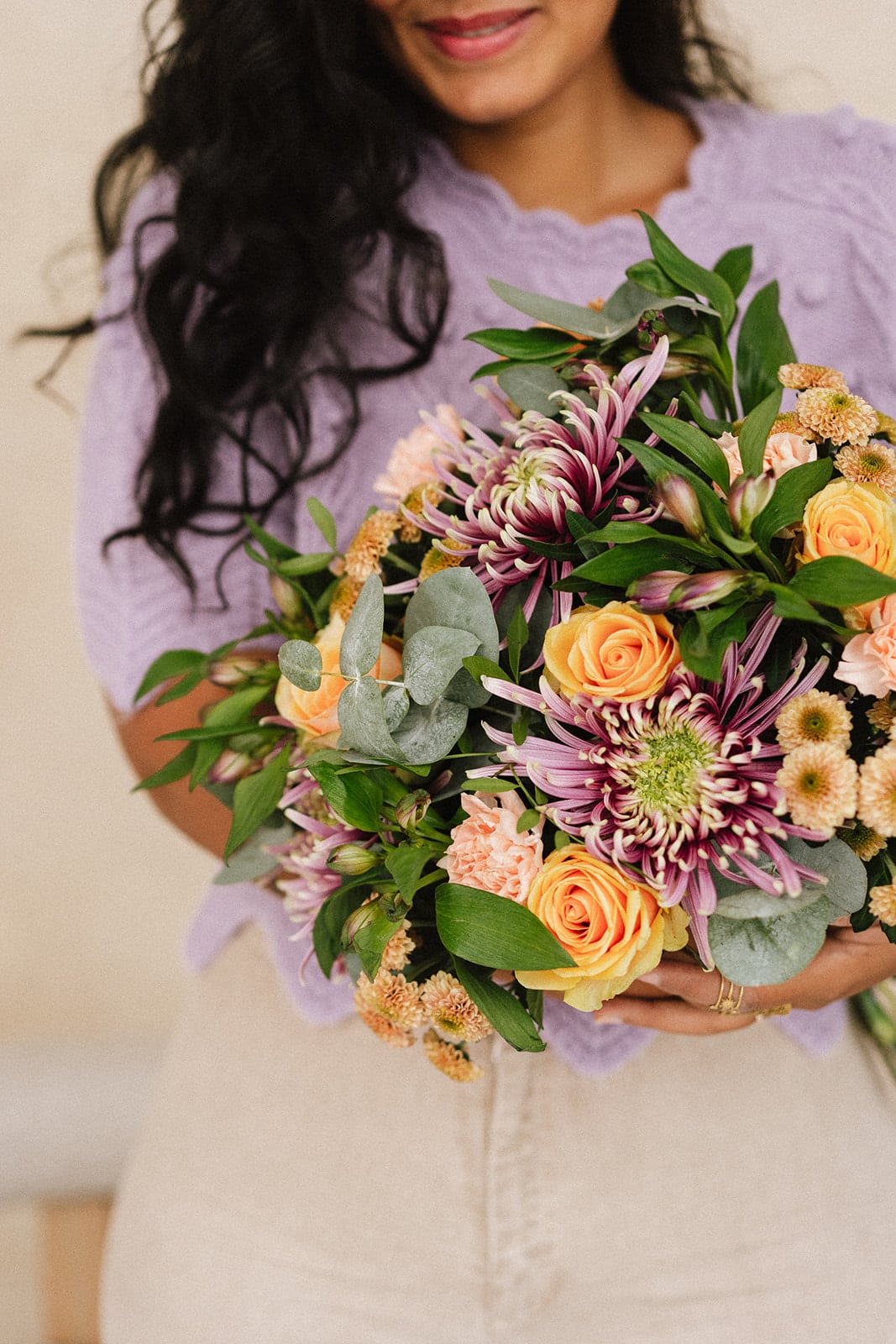 The advantages of home flower delivery in Geneva
Geneva, a city known for its watches and Swiss chocolates, is also a popular destination for flower lovers. Whether it's for a wedding, an anniversary or simply to brighten up your indoor space, flower delivery in Geneva is a growing service.
In today's fast-paced society, it is not always easy to find the time to go to the florist to buy the perfect bouquet. This is why home flower delivery has become a popular solution for Geneva residents. Here are some of the main advantages of this service:
Save time: No more running between work and the florist to get your order. You can now order your bouquets and arrangements online and have them delivered directly to your home or workplace.

Wide selection: Most of the websites offering this service offer a much wider selection than what is available in a traditional store. You will be able to find the perfect bouquet, whatever your preferences in terms of colors, varieties of flowers and price.

Flexibility: Online services usually allow you to schedule the delivery date of your order with precision, which can be particularly useful when it comes to a major event.

Convenience: Ordering your flowers online allows you to compare different options from the comfort of your own home, without the pressure of time and the eyes of other customers.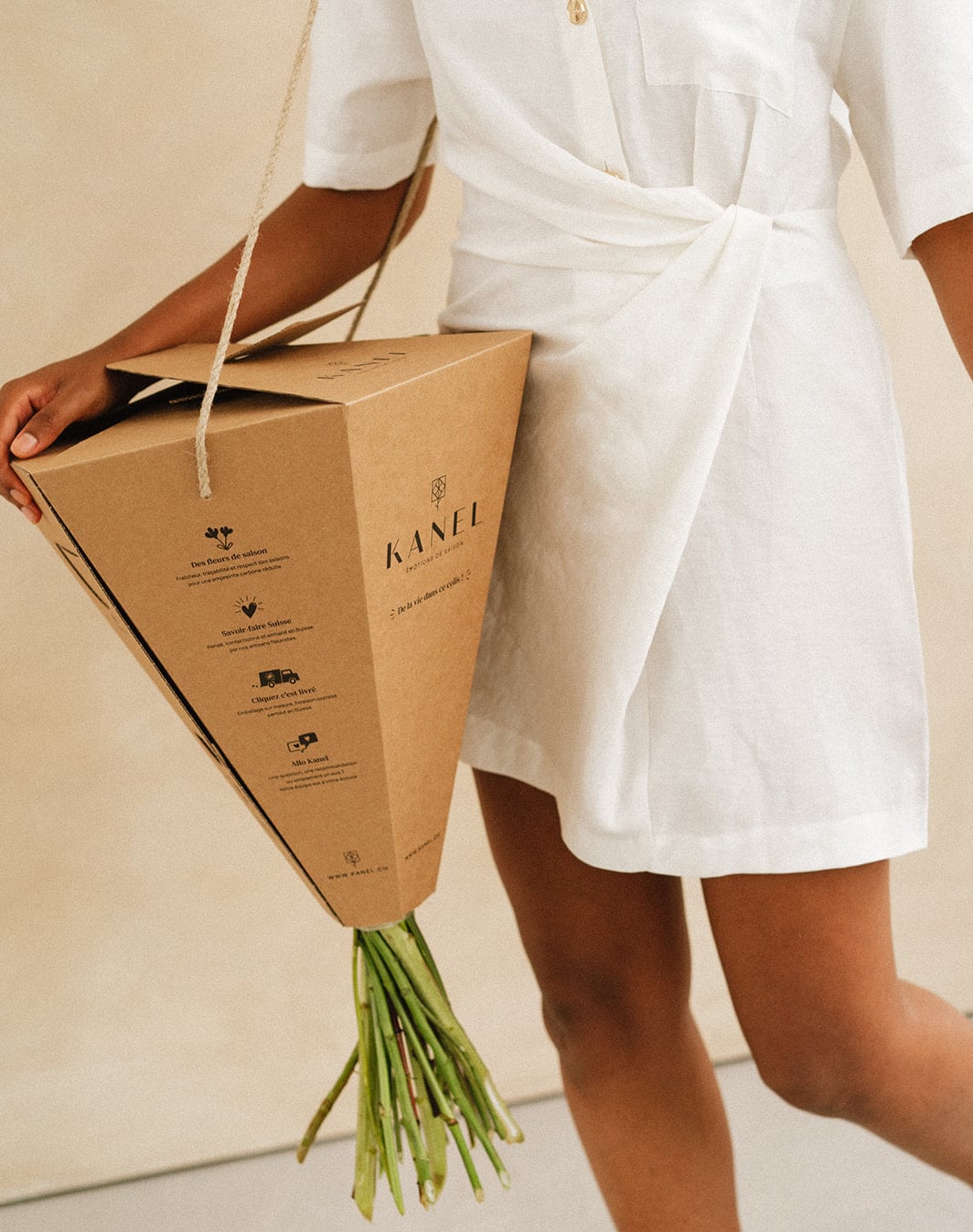 How to choose a flower delivery service in Geneva?
Face à la multitude de prestataires existants sur le marché genevois, il peut être difficile de faire un choix. Voici quelques critères qui vous aideront à sélectionner le meilleur service de livraison de fleurs :
1. The quality of the products offered
Il est essentiel de vérifier que le fournisseur choisit avec soin les fleurs qu'il propose à la vente. Cela passe notamment par l'utilisation de fleurs fraîches et de saison. N'hésitez pas à consulter les avis des clients pour obtenir une idée précise de la qualité des bouquets et arrangements proposés.
2. The choice of bouquets and arrangements available
Un bon service de livraison de fleurs doit pouvoir répondre aux besoins de chacun en offrant une large gamme de produits. Assurez-vous donc que le site internet sur lequel vous souhaitez passer commande propose différentes catégories de bouquets et arrangements (romantiques, modernes, classiques, etc.), ainsi que des options pour les petits budgets.
3. Delivery times and conditions
Les meilleurs services de livraison de fleurs à Genève sont ceux qui peuvent effectuer des livraisons dans des délais courts, afin de garantir la fraîcheur des produits. Vérifiez également les coûts et conditions de livraison, ainsi que les modalités en cas d'absence du destinataire ou de problème lors de la livraison.
4. The quality-price ratio
Il est important de comparer les prix proposés par les différents prestataires pour s'assurer de faire le meilleur choix. N'oubliez pas de prendre en compte les frais de livraison, qui peuvent varier considérablement d'un service à l'autre.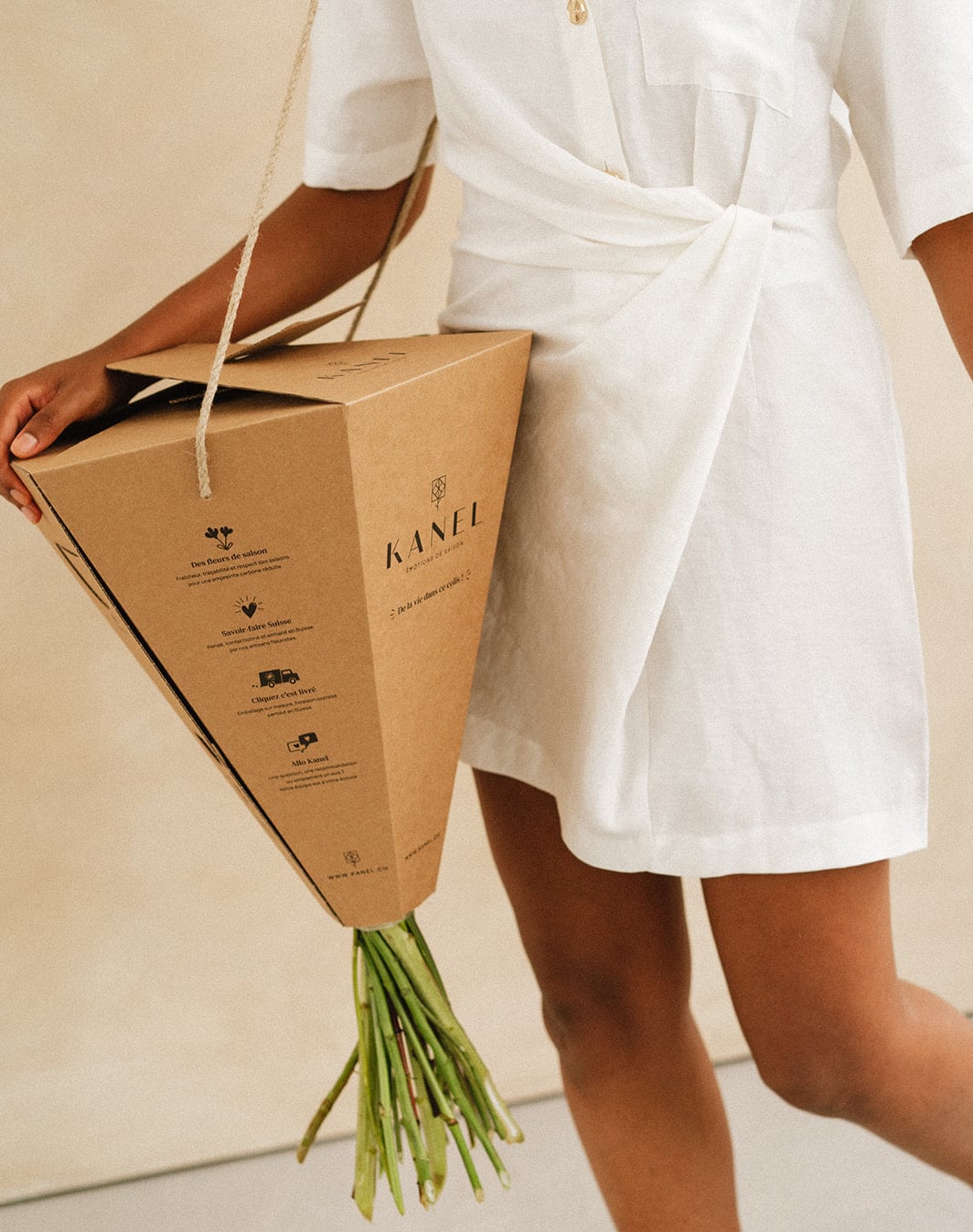 Favour local and eco-responsible flowers
Aujourd'hui, de plus en plus de consommateurs accordent une grande importance à l'environnement et au développement durable. Pour répondre à cette demande, notre service de livraison de fleurs à Genève mets en avant des engagements écologiques telles que :
Des fleurs locales et de saison : Privilégier les producteurs locaux permet de soutenir l'économie régionale tout en réduisant l'empreinte carbone liée au transport des marchandises. De même, choisir des fleurs de saison permet de limiter l'utilisation de ressources naturelles (eau, énergie) nécessaires à leur culture.
Des emballages recyclables ou biodégradables : Pour minimiser l'impact environnemental de votre achat en Suisse, nous optons pour un service de livraison utilisant des emballages respectueux de l'environnement (carton, papier kraft, etc.).
Des pratiques respectueuses de l'environnement : Nous tentons de limiter nos consommations d'eau et d'énergie et à recycler les déchets.
Why choose Kanel for your flower delivery in Geneva?
By taking these different criteria into account during your search, you will be able to choose the Geneva flower delivery service that suits you best. By choosing Kanel, you will realize over time how much our know-how will make the difference: each creation, each flower, each composition, each bouquet arranged with care by our florists in our workshop based at the end of Lake Geneva, in Geneva, will delight their recipients. We take great care in our floral art.
This way, you can offer your loved ones beautiful bouquets and arrangements, while respecting the environment.
Flower delivery in Geneva
In the canton of Geneva, we ensure delivery in the afternoon!
The commitments of your florist KANEL
Pluck fresh flowers in harmony with the seasons
Our bouquets are composed of European flowers that grow near you. A sustainable and ecological offer in accordance with the seasons!
Partner with expert Swiss craftsmanship
Kanel is a Swiss born and grown company. We promote local craftsmanship and boost the Swiss economy.
Disrupt the traditional flower industry
With the order of your flowers in one click and their express delivery (everywhere in Switzerland) and the delivery of flowers in Geneva by cargo bike, in a customized packaging, we innovate!
Being a local and responsible responsible!

Nature is at the heart of our trade. To preserve it, we are committed to sustainable consumption. For a greener future.
 Pluck fresh flowers in harmony with the seasons
Partner with expert Swiss craftsmanship
Disrupt the traditional flower industry
Be a local and responsible company!
The quality of our bouquets is our top priority. Every rose and stem is carefully selected in our workshop to guarantee incomparable floral beauty. The shades of roses in our range are varied, and the size of each bouquet is designed to impress and move the recipient of this wonderful gift.
The love of a job well done is reflected in our floral arrangements, where each flower is carefully arranged to create a harmonious blend of color and greenery. Our florists, passionate craftsmen, create unique floral arrangements for you, reflecting the beauty and diversity of nature.
In addition to our bouquets of roses and other floral creations, we also offer special bereavement arrangements. We understand how difficult this time can be, and we do our utmost to accompany you with thoughtfulness and respect. Our bereavement arrangements are designed to bring a sense of peace and comfort, to honor the memory of your loved ones.
Finally, we're happy to share our passion for flowers with you through our workshop. These convivial moments are an opportunity to discover what goes on behind the scenes of our profession, to learn how to compose your own bouquet and to familiarize yourself with the different techniques of floral art. Whether you're a flower enthusiast or a professional, our workshops are open to all and suitable for all levels.
At Kanel, every bouquet is a celebration of natural beauty, an ode to floral diversity and a testament to our commitment to excellence and sustainability.