Flower delivery in Lausanne in less than 24h
Discover our flower delivery service in Lausanne with our online store.
Beautiful bouquets of red roses or seasonal flowers, delivered directly to your home or business in Lausanne. With a wide choice of options for each bouquet, our flower delivery service is available throughout Switzerland.
Enjoy our selection of sumptuous bouquets at an affordable price. Whether it's for a wedding, Valentine's Day, Mother's Day or any other occasion, we've got the right potted plant or bouquet of fresh flowers for you.
As a trusted florist in Lausanne, we ensure that the quality of our flowers and floral arrangements is always up to your expectations. Order online now for fast flower delivery in Lausanne or anywhere in Switzerland.
Discover our bouquets for delivery in Lausanne
Large selection of bouquets made with seasonal flowers

Discover our bouquets for delivery in Lausanne
Large selection of bouquets made with seasonal flowers

Our customer testimonials on over 3,500 bouquets delivered in Switzerland
on 500 verified customer reviews
Nos zones de livraison en suisse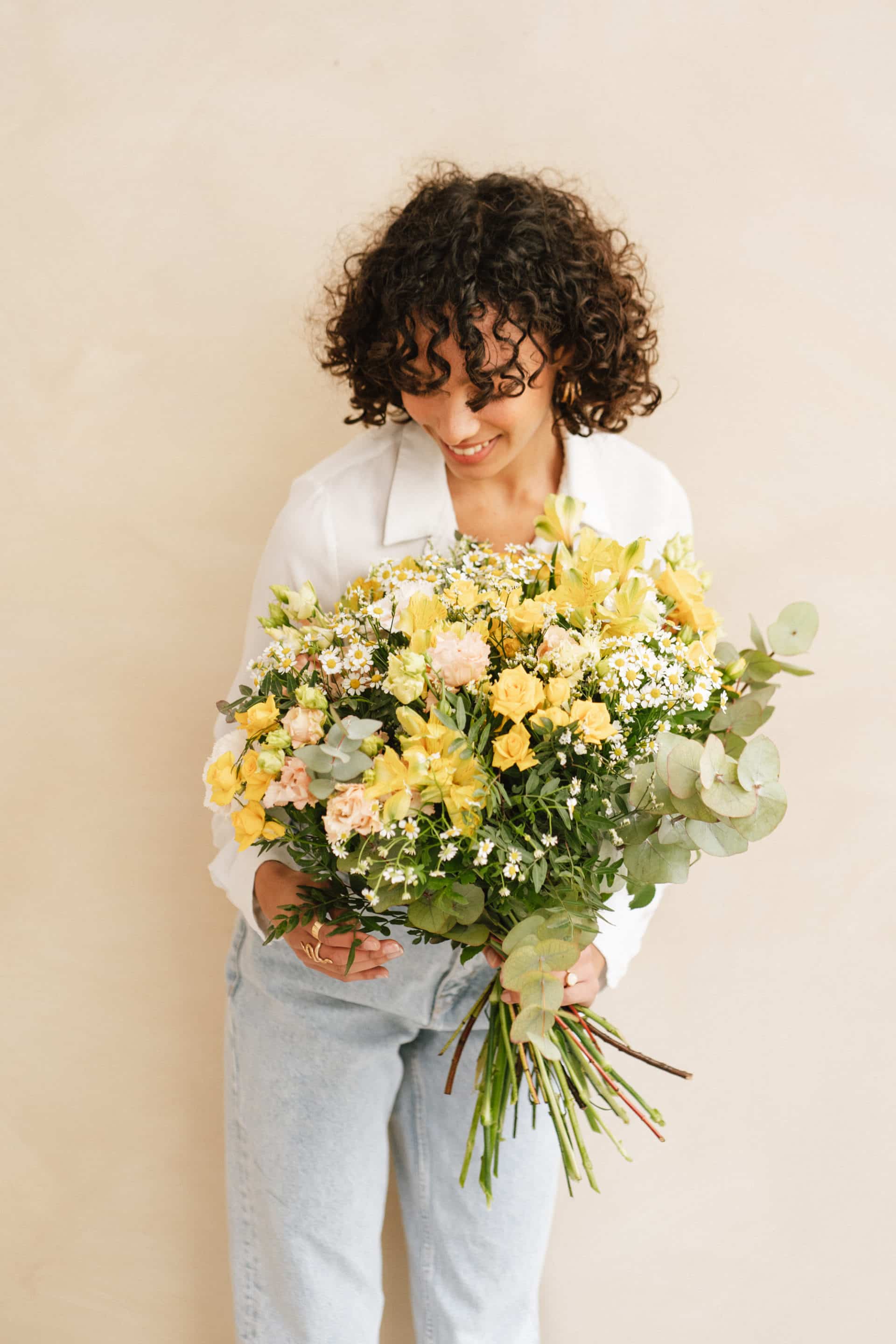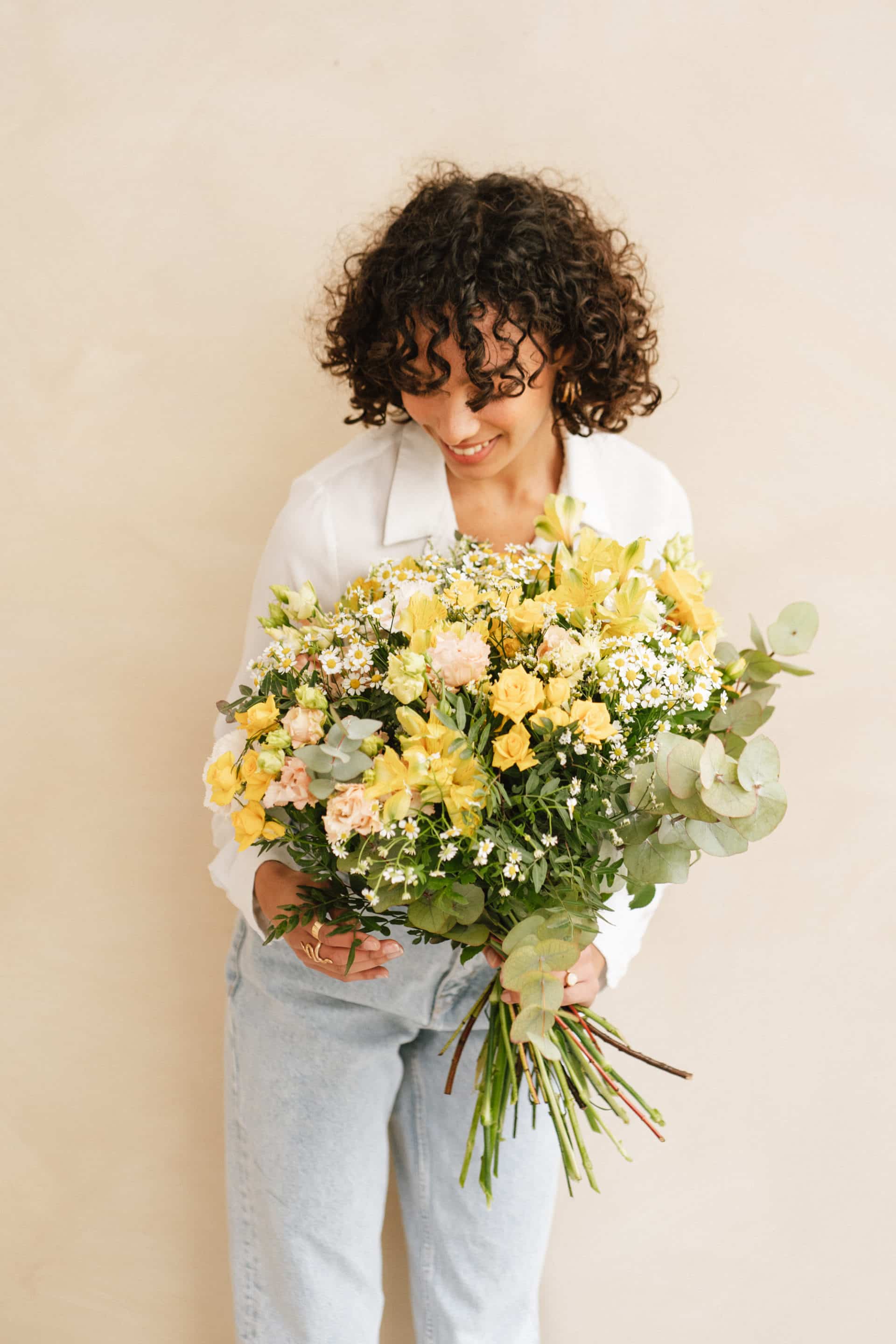 Les atouts des boutiques en ligne pour la livraison de fleurs à Lausanne et environs
Baignée par le Lac Léman, la ville de Lausanne est réputée pour son charme et sa beauté, notamment grâce à ses somptueux jardins et parcs fleuris. Que ce soit pour une occasion comme un mariage, un anniversaire ou simplement pour faire plaisir à un proche, la livraison de fleurs partout à Lausanne et dans le reste du Canton de Vaud, est un service très apprécié et recherché par de nombreux habitants et visiteurs de la région.
Aujourd'hui, plus besoin du savoir-faire d'un fleuriste: il est plus simple que jamais de commander des bouquets de fleurs en ligne et de les faire livrer directement chez soi ou chez un destinataire, plutôt que de passer dans un magasin. Les boutiques en ligne spécialisées offrent plusieurs avantages :
A variety of bouquets and floral arrangements with a personalized message

An incredible diversity of flowers: rose, hibiscus, magnolia, iris, etc. 

Compositions made by professional florists  

Fast delivery for each garment, usually in less than 24 hours  

The possibility to follow the progress of the order in real time on the site

The guarantee of an optimal freshness of the flowers, thanks to an adapted packaging and a respected cold chain
By choosing to place your order on our online shop, you benefit from a wide range of choices to satisfy all your floral desires.
Envoyer des fleurs pour tous les événements
Les fleurs sont un cadeau apprécié pour de nombreuses occasions, et les boutiques en ligne proposent une sélection de compositions adaptées à chaque événement :
Weddings and engagements
A wedding is an unforgettable day for the bride and groom and their loved ones. To accompany this magical day, opt for elegant bouquets of dried flowers, with a decoration full of roses, peonies or orchids. The bride will remember her wedding flowers forever!
Birthdays
To celebrate a birthday, there's nothing like a colorful and cheerful bouquet of gerberas, lilies or tulips to bring a touch of cheerfulness to this special day.
Births
The arrival of a newborn is a happy event that deserves to be celebrated with delicate and sweet flowers, such as lisianthus, freesia or daisies.
Mother's Day 
What could be more beautiful than a beautiful floral arrangement to give to mothers around the world, to pay tribute to them and to repeat our love?
Bereavement
At this difficult time, flowers are a way to show sympathy and support to the bereaved. The compositions of these funeral arrangements can include chrysanthemums, white lilies or sprays of roses. A delivery in the cemeteries of Lausanne is possible.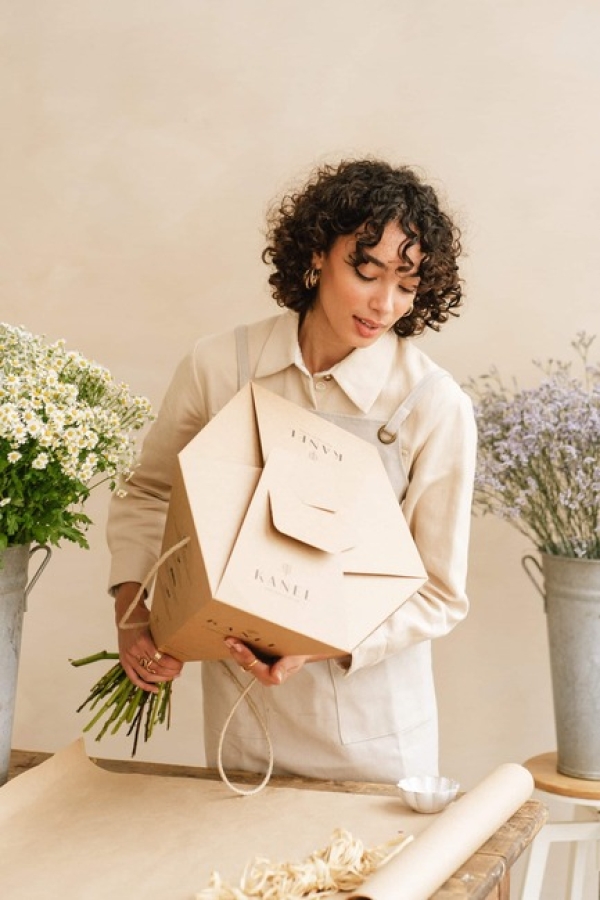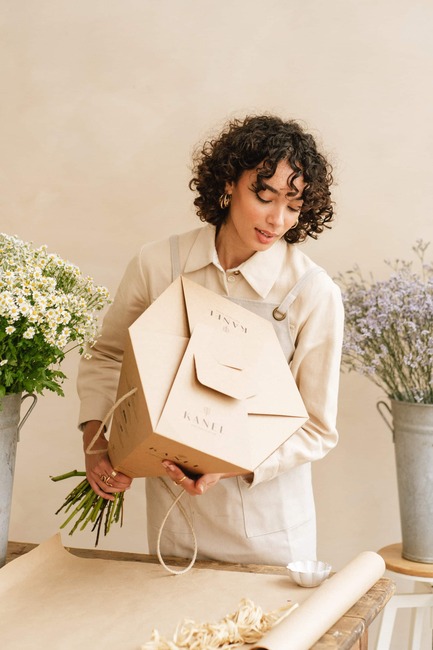 Des conseils personnalisés au moment de faire livrer des fleurs à Lausanne
Are you hesitating about which bouquet to offer? The online flower delivery stores in Lausanne have advisors who will be able to guide you and suggest compositions adapted to your needs and your budget, depending on the season. 
Do not hesitate to tell them your preferences in terms of colors, varieties of flowers or style, they will be happy to direct you to the arrangements that will perfectly match your expectations.
Maintain your flowers to extend their life after delivery
In order to fully enjoy the beauty of your flowers in all seasons, some maintenance tips can be implemented:
Cut the stems at an angle with a sharp knife to help the plant absorb water  

Change the water in the vase regularly and add a preservative for cut flowers  

Place the bouquet away from heat sources and avoid direct sunlight  

Remove leaves that are soaking in water to avoid bacterial growth  

Do not place flowers near ripe fruits or vegetables, which release ethylene and accelerate the aging process of the plants
By following these tips once your orders have just arrived, you will be able to admire and enjoy your flowers for longer.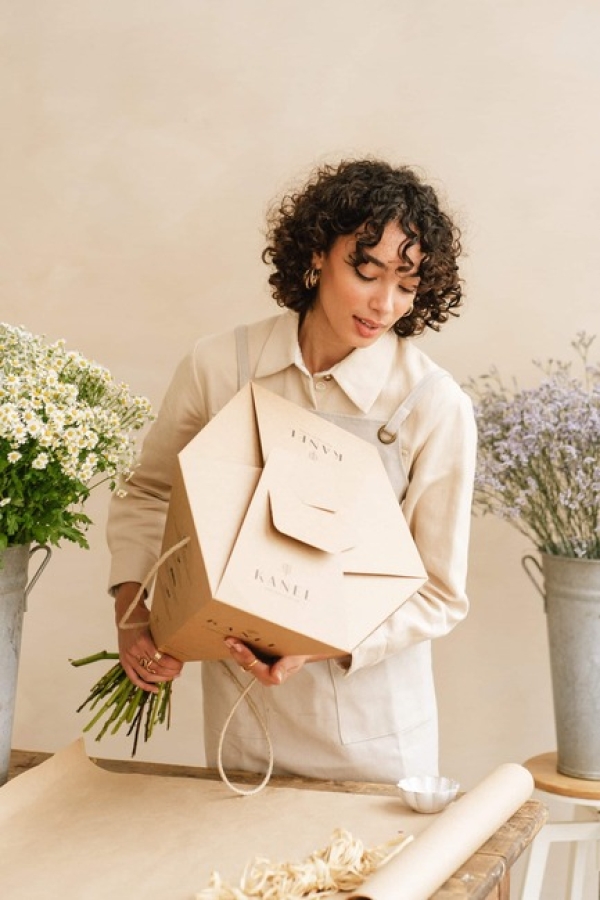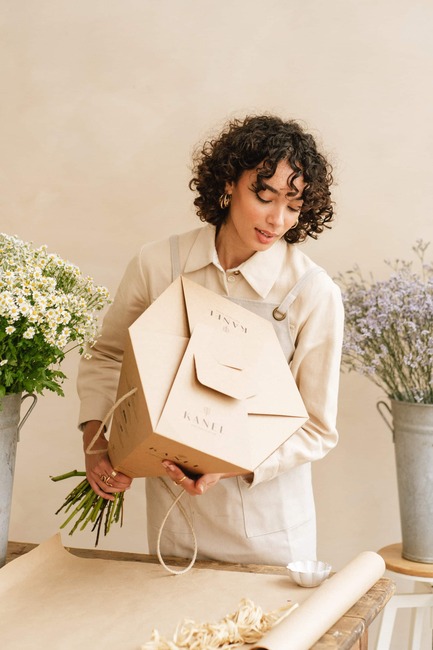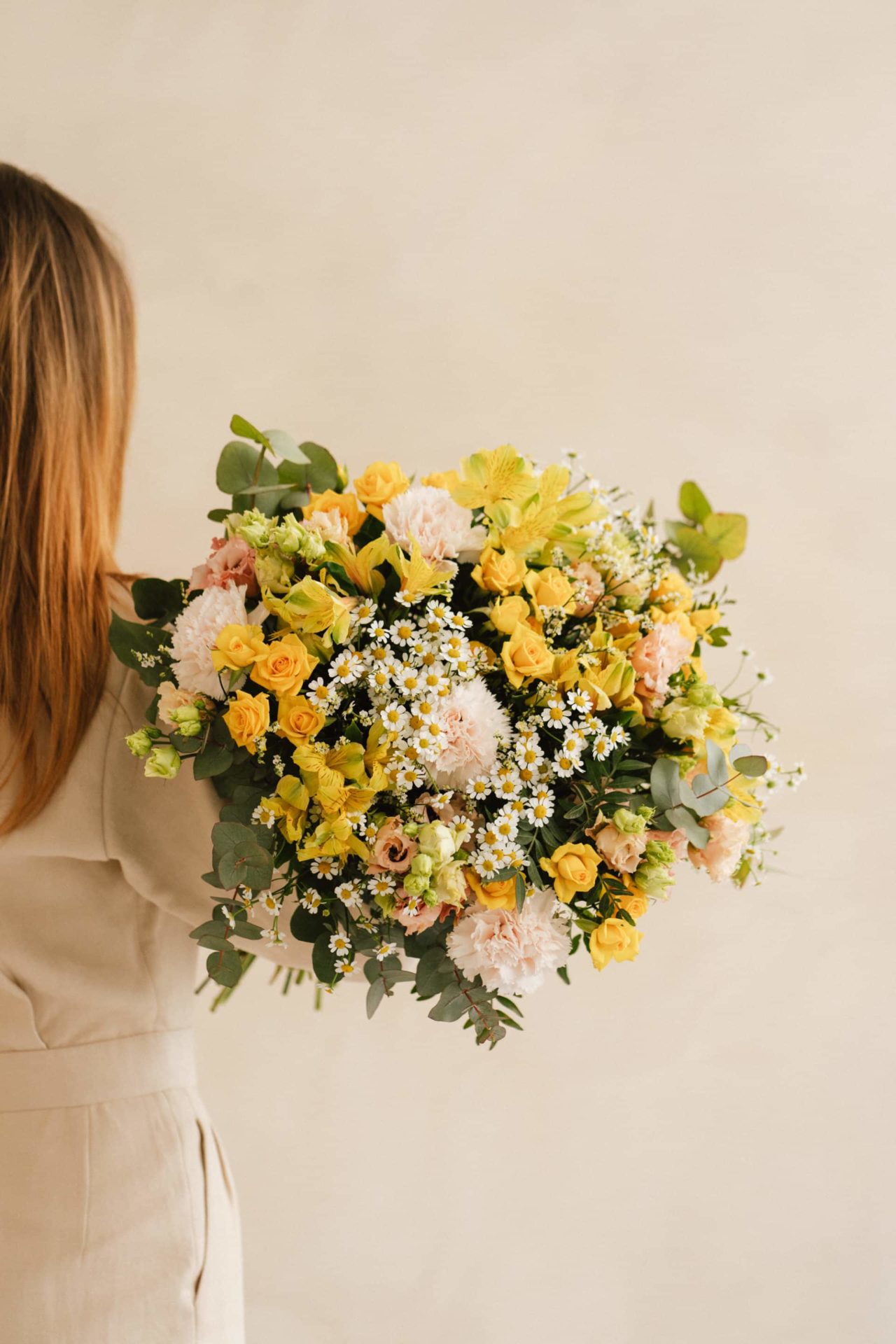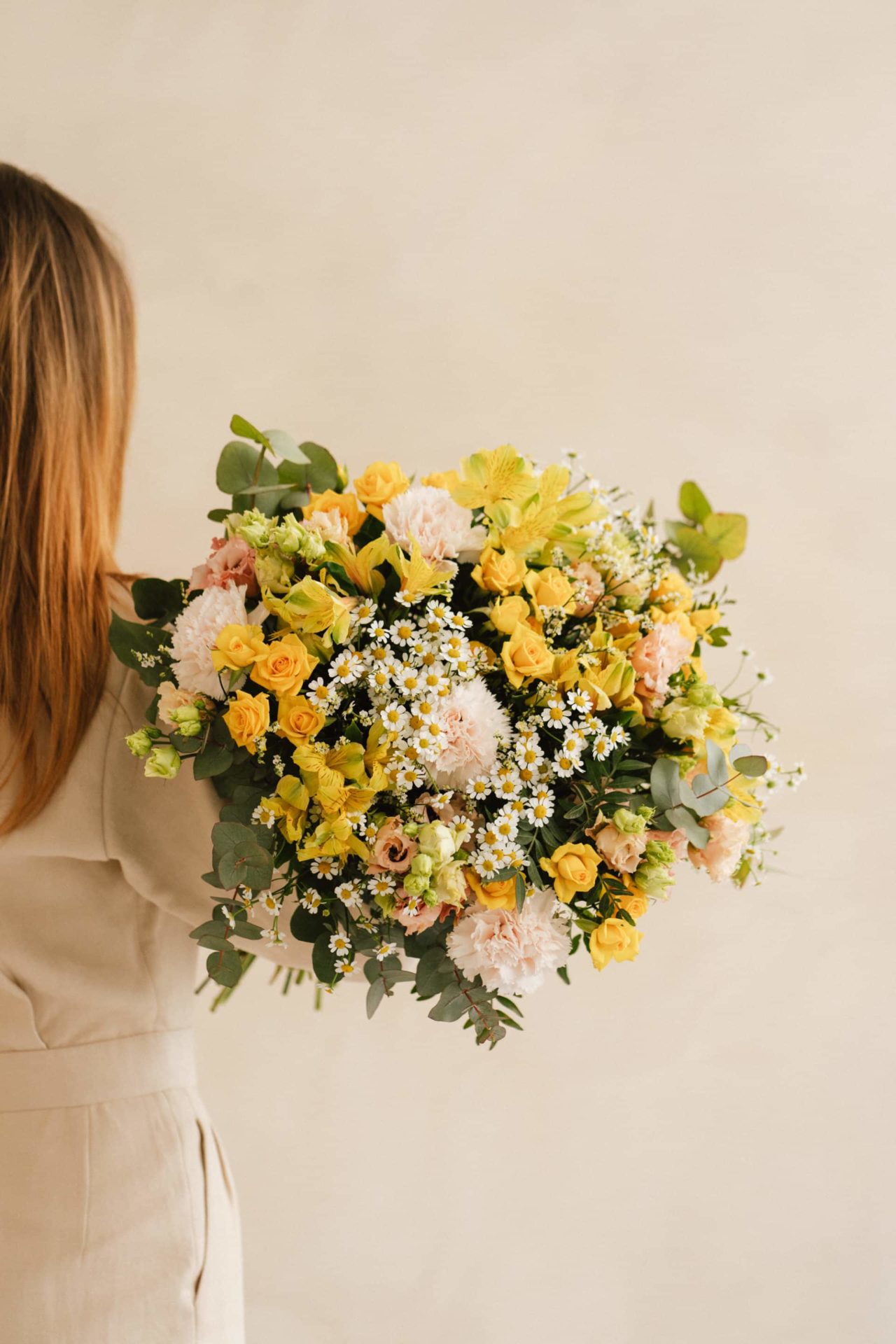 Livraison de fleurs à Lausanne et dans d'autres villes romandes: un service pratique et accessible
En résumé, la livraison de fleurs à Lausanne est une solution idéale pour offrir un cadeau original et personnalisé, quel que soit l'événement à célébrer. Grâce à la boutique en ligne de notre atelier Kanel, vous pouvez sélectionner dans le panier et commander un arrangement floral (ou d'autres produits) en quelques clics et les faire livrer rapidement dans toute la Suisse, tout en bénéficiant d'une qualité optimale et d'un service sur-mesure. Nos offres de bouets de fleurs à livrer à Lausanne sont proposés à des prix et des frais d'envoi très abordables. Faire livrer des fleurs à Lausanne n'aura jamais été aussi facile et accessible pour tous. 
Flower delivery to Lausanne
With Kanel, the delivery of flowers in Lausanne is assured from the day after your order before 2pm.
The commitments of your florist KANEL
Pluck fresh flowers in harmony with the seasons
Our bouquets are composed of European flowers that grow near you. A sustainable and ecological offer in accordance with the seasons!
Partner with expert Swiss craftsmanship
Kanel is a Swiss born and grown company. We promote local craftsmanship and boost the Swiss economy.
Disrupt the traditional flower industry
With the order of your flowers in one click and their express delivery (everywhere in Switzerland) and the delivery of flowers in Geneva by cargo bike, in a customized packaging, we innovate!
Being a local and responsible responsible!

Nature is at the heart of our trade. To preserve it, we are committed to sustainable consumption. For a greener future.
 Pluck fresh flowers in harmony with the seasons
Partner with expert Swiss craftsmanship
Disrupt the traditional flower industry
Be a local and responsible company!