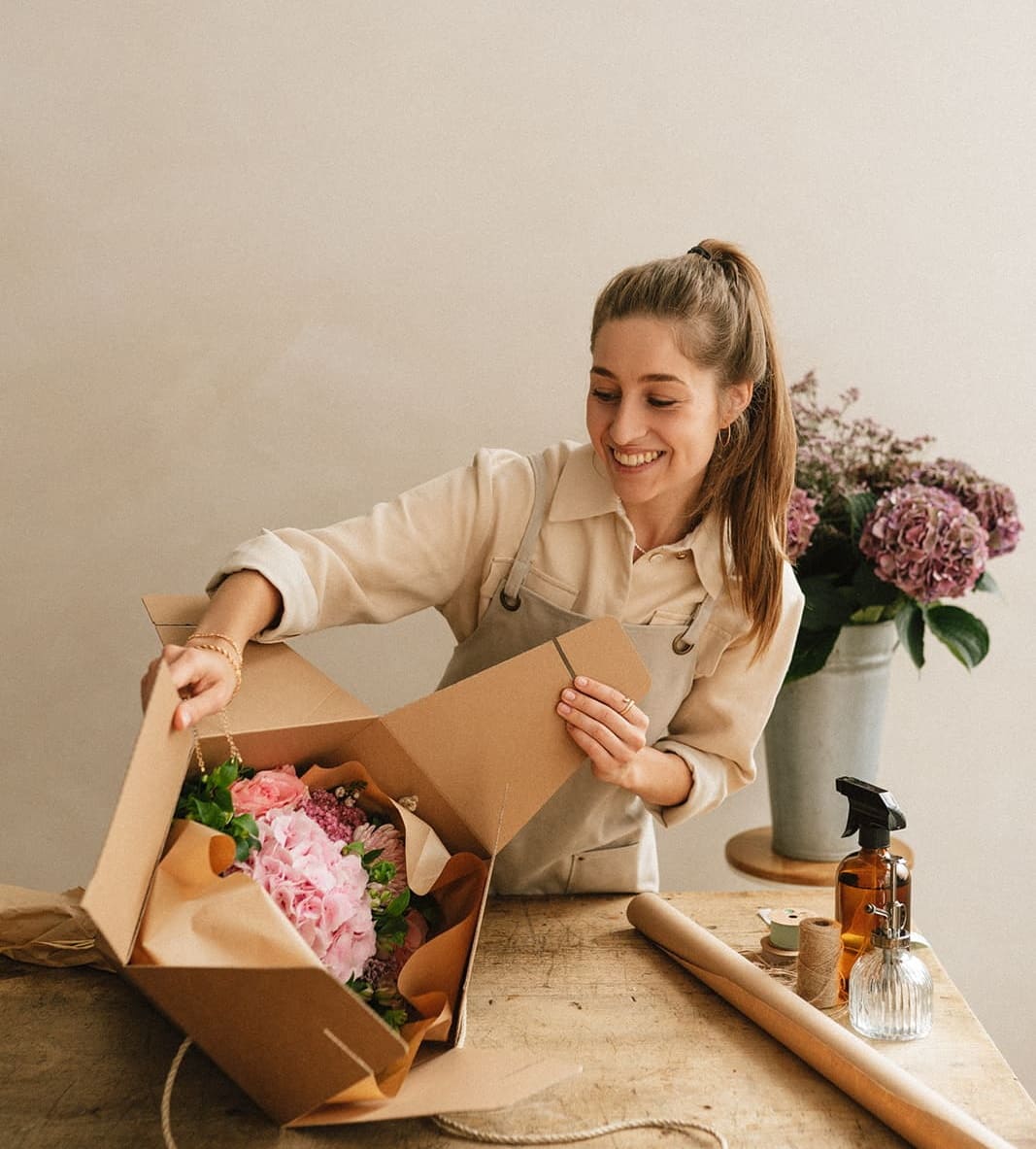 QUICK AND EASY DELIVERY ACROSS SWITZERLAND!
Fresh flower

delivery

in Switzerland:


a successful bet!
Our floral adventure is full of excitement! Every day, we redouble our efforts to deliver flowers in Switzerland as fresh as the day they were picked. They're beautiful, they're delicate: from the field to your living room, they deserve to be pampered!
METHOD #1: NATIONAL DELIVERY
Flower delivery everywhere in Switzerland!
To please yourself or your loved ones, our flowers arrive at your home... anywhere in Switzerland: from the canton of Vaud and its capital Lausanne... to the canton of Zurich, via Fribourg, Valais and Bern!
Choose the bouquet that makes your heart beat faster and receive it the next day, for any order before 2 pm. For this flowery event in Switzerland (outside the city of Geneva), we ensure the delivery of flowers from Tuesday to Saturday. Are you organizing a surprise for one of your loved ones? Plan your delivery up to 15 days in advance.
Now, smile: your bouquet of seasonal flowers, carefully protected by its packaging, will arrive at your door as fresh as in our studio!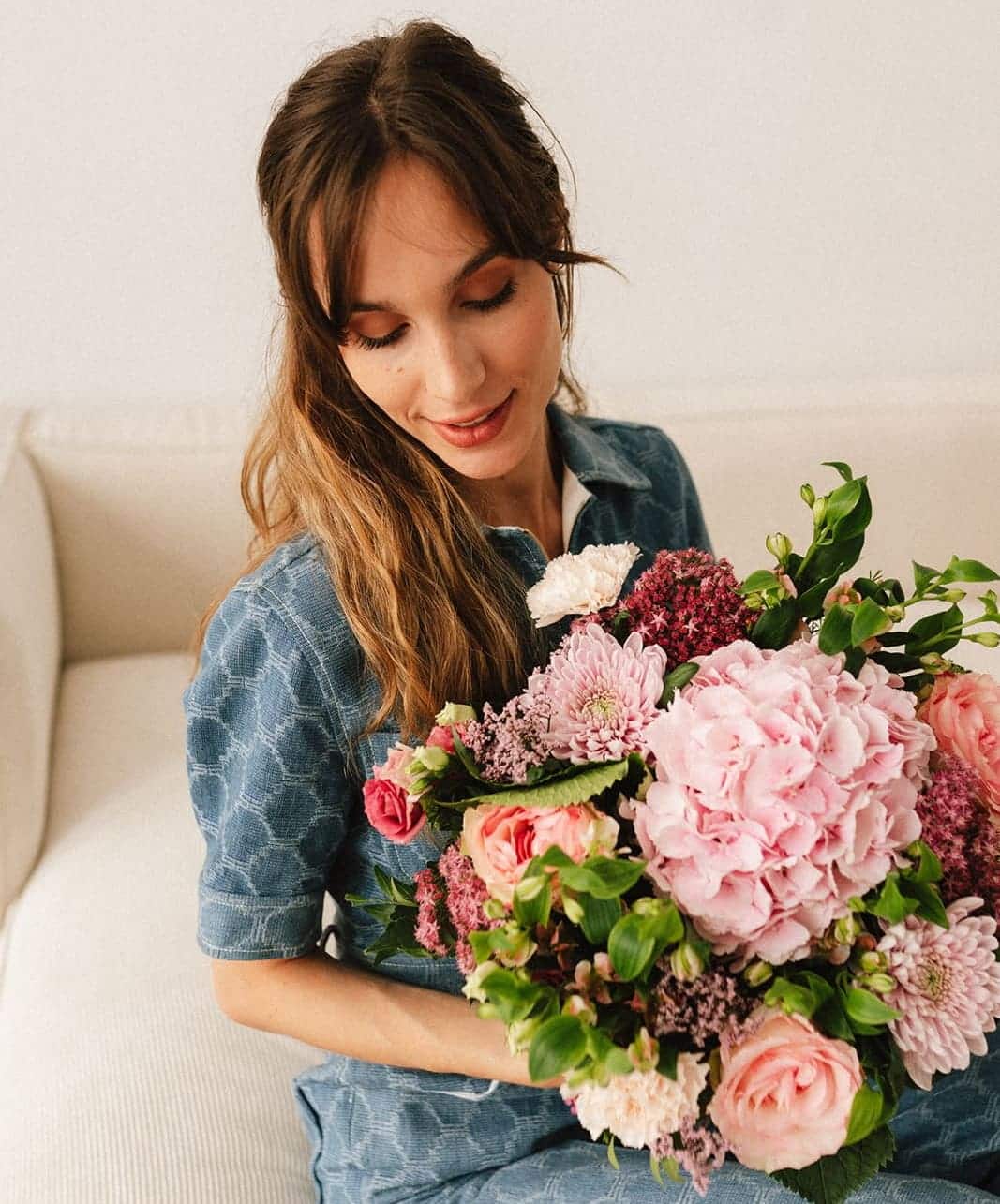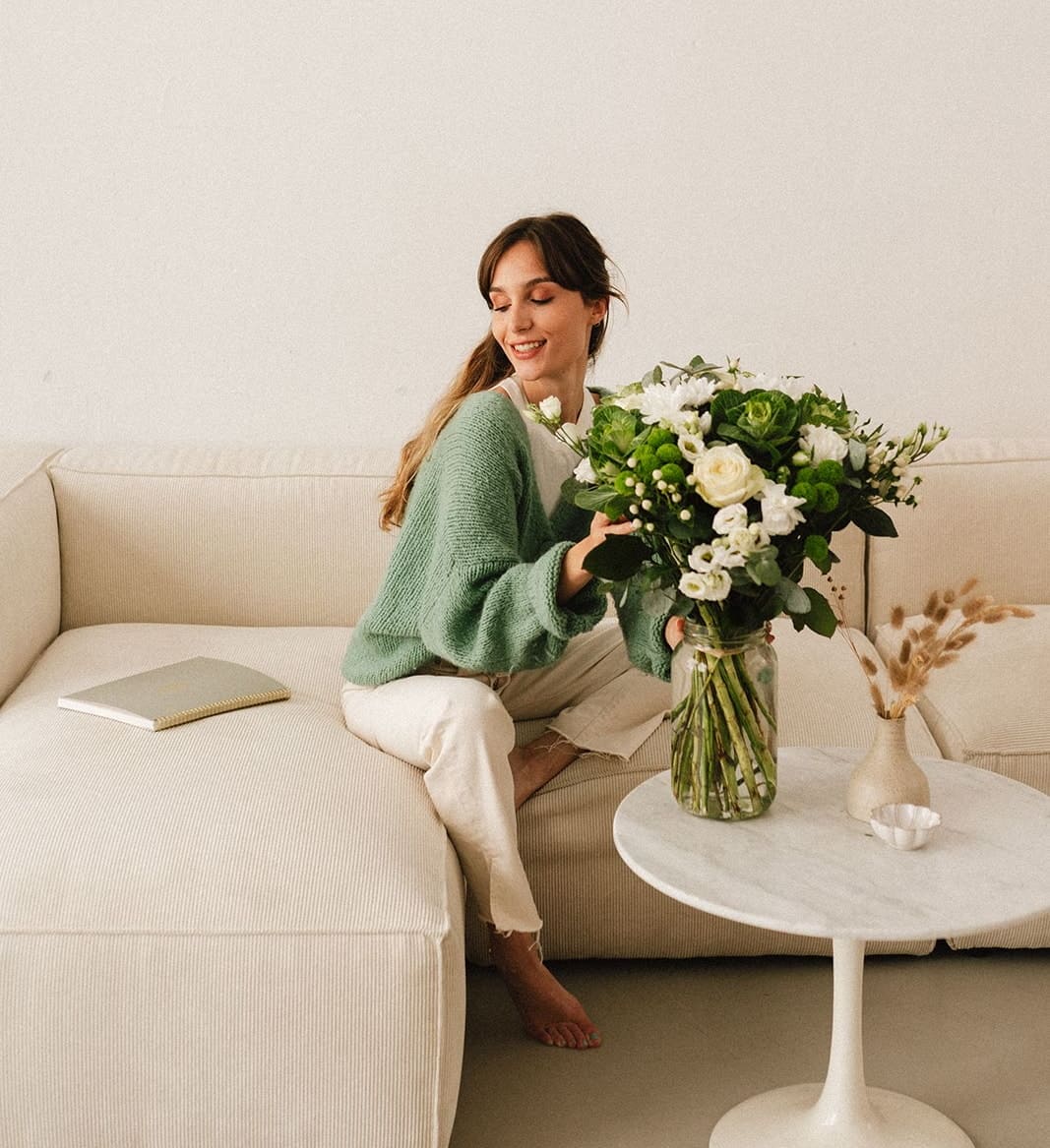 Method #2: Flower delivery in the canton of Geneva
Same-day delivery in less than 3 hours!
Receive your flowers in less than 24 hours! In Geneva, we deliver the bouquet of your dreams the same day for all orders placed before 1pm. To make sure we find you, your flower delivery takes place at the end of the day. Planning a nice surprise? Don't forget to plan your meeting up to 15 days before the event.
Another great thing: we deliver our flowers by bike. More sustainable for you, us and the planet!
PS: our flowers are carefully wrapped to ensure they stay fresh even after a bike ride.
In the future, we will extend our bicycle deliveries to other large Swiss cities!
OUR PACKAGES: IT'S IN THE DETAIL
Fresh flowers delivered in Switzerland,
from our workshop to
your

home

!
Unique packaging to protect your bouquet
In collaboration with our Swiss cardboard manufacturer, we have created the perfect packaging! THE best ally for your bouquet! Specially designed to hold and protect Kanel bouquets, our packaging absorbs the slightest shock. Whether by bicycle or car, the flower delivery you have chosen will be done with complete serenity.
Delivery which guarantees freshness and protection
From our workshop to your arms, your flowers are pampered. So that you can enjoy them quickly, we optimize the transport time to your home. Today or tomorrow, you will receive your fresh flower delivery as if you were picking them!
Packaging for a greener future
Our ambition is not (yet) to transform the world, but rather to be an environmentally conscious company and its challenges for the future. This starts with the use of fully recycled and recyclable packaging. It also starts with a cargo bike service for flower delivery in Geneva.
Even during transport, your bouquets are pampered!
As we continue our exciting mission of delivering flowers in Switzerland, we don't forget the core of our business: being florists. That's why we place particular emphasis on the quality of the flowers we deliver.
We're proud to offer you a varied floral range, with carefully selected stems. Among our favorites, roses are available in many shades to suit all tastes. Our peonies, for example, are a very popular choice among our customers. Their soft orange color brings warmth and cheer to any room.
We understand that flowers have the power to convey deep emotions and feelings. Whether it's for a birthday party, to declare your love, a hospitalization, Mother's Day, Father's Day or to express your grief, we have the right floral bouquet for every occasion. Remember, every bouquet we create is more than just a gift - it's a symbol of love, respect and sympathy.
Ordering flowers from us is a simple, standard process. Simply choose the size of bouquet you prefer, then leave the rest to us. Our commitment to quality means every stem is hand-selected by our expert florists to ensure it meets our high standards.
Continue to support us in this beautiful floral adventure. Together, let's continue to spread joy and love across our beautiful country with our fresh flower deliveries!
Our customer testimonials on over 3,500 bouquets delivered in Switzerland
on 500 verified customer reviews
Our delivery areas in Switzerland
To reach your arms, our bouquets take an (almost) straight path:
#1
They seduce you, in one glance (or two).
#2
They are arranged with love by our florists.
#3
To meet you safely, they snuggle in our Kanel packaging, specially designed to protect your flowers from the dangers of transport. Our unique, carefully designed packaging guarantees your flowers' freshness and perfect condition.
#4
They arrange to meet you the same day in Geneva and from the next day in the rest of Switzerland. Pssst... for a surprise that your friends and family will love, you can even plan your delivery up to 15 days in advance.
#5
They travel to you in their lovely packaging.
Our transparent delivery costs
To offer a beautiful journey by bike or with traditional delivery methods, to your bouquets, we have invested in a custom delivery:
Recycled, recyclable package created in Switzerland, to guarantee your flowers' perfect condition.
A recycled bag to keep your flowers hydrated, from our studio to your home.
Top-class staff who deliver your flowers quickly, all over Switzerland.
You will have understood: the delivery of fresh flowers in express and responsible mode is expensive. But for us, your smiles and those of your loved ones for a scheduled flower delivery are priceless: that's why we finance the major part of the delivery costs. The most beautiful destination for our bouquets is your home and the home of your loved ones with a scheduled delivery! Together we make this journey possible!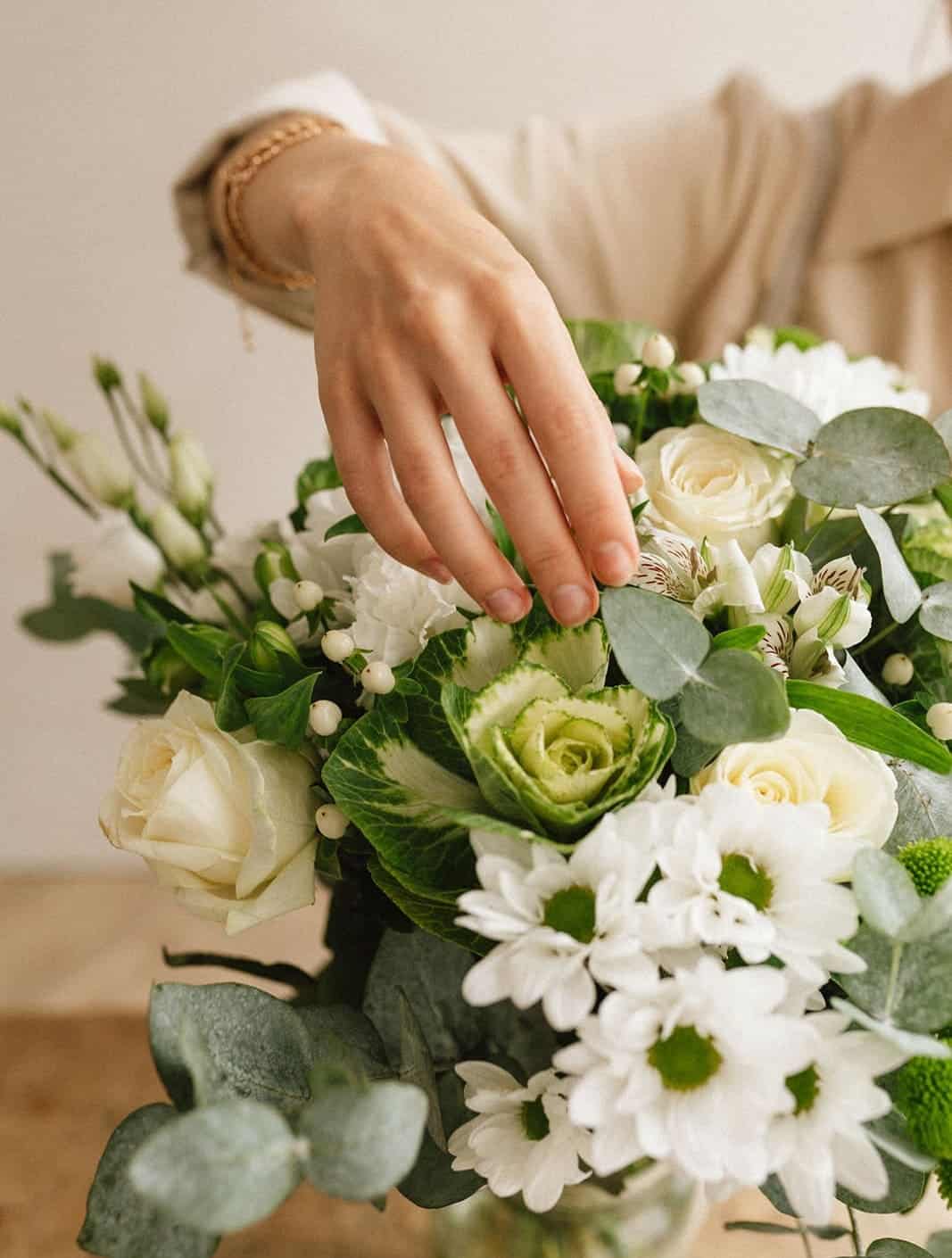 Flower delivery in Switzerland
Looking for a way to express your love and affection to your loved ones on any occasion? Look no further than our home delivery of flower bouquets all over Switzerland and Liechtenstein. Whether it's for Mother's Day, a birthday or any other special occasion, we have the perfect gift to touch the heart of your recipient.

Our local florists in Geneva, Lausanne, and Zurich are experts in creating beautiful floral arrangements that are sure to impress. With a wide range of colours and tones available, you can choose the perfect arrangement to suit the person and occasion.

Order flowers from us and you can be sure that you're getting the freshest flowers at a great price. We also offer a message service so you can add a personal touch to your gift.

Don't wait any longer to send flowers to your loved ones. With our home delivery service, you can have everything taken care of in no time. Whether you're looking for a Mother's Day bouquet or a gift for any other occasion, our local florist will create the perfect arrangement for you.

Flower Delivery Switzerland : -> in one click!

Committed partners
in line with our
values!
It's thanks to our partners that we can provide you with beautiful flowers. From packaging to delivery, we work with partners who are committed to preserving the environment.