Valentine's Day flower delivery: Same-day delivery
Plan your flower delivery now with our calendar!
Get ready to celebrate love with our Valentine's Day collection of flowers.
As an artisan florist, we offer an exquisite range of carefully designed bouquets delivered directly to your door.
Express your love in the most beautiful way with our Valentine's Day flowers.
Our selection of flowers for Valentine's Day:
Our customer testimonials on over 3,500 bouquets delivered in Switzerland
on 500 verified customer reviews
Which bouquet should you choose to express your love?
Expressing love through flowers is a tradition that dates back to ancient times. For Valentine's Day, choosing the perfect bouquet depends on a number of factors, including your loved one's preferences, the message you wish to convey and the mood you wish to create.
The important thing is to choose a bouquet that reflects your deepest feelings. A bouquet of red roses, for example, is traditionally associated with passionate love and romance. If you want to express a softer love or tender affection, pink roses or tulips can be an excellent option.
If your partner appreciates originality, don't hesitate to explore more unique choices, such as a bouquet of exotic flowers or a floral arrangement in his or her favorite color.
Ultimately, the ideal Valentine's Day bouquet is one that will make your partner happy and make them feel your love in a special and unique way.
Ideas for Valentine's Day flowers
Valentine's Day is the perfect day to express your love and affection through a bouquet of flowers. Here are a few flower ideas to consider:
Roses: A Valentine's Day classic, red roses symbolize love and passion. Pink roses, on the other hand, represent admiration and affection.
Orchids: These exotic flowers are known for their enduring beauty and are often associated with luxurious love and strength.
Tulips: Symbols of perfect love, tulips are a simple but meaningful choice for Valentine's Day.
Lilies: These elegant flowers symbolize love and admiration, making them an excellent alternative to roses.
Freesias: Known for their heady fragrance, freesias are a symbol of trust and loyalty.
Chrysanthemums: These flowers symbolize eternal love, making them a strong choice for Valentine's Day.
Alstroemerias: Also known as Inca lilies, these flowers symbolize friendship and devotion.
The trick is to choose flowers that match your relationship and your message of love. Whether you choose a single variety or a mix of flowers, make sure they express your true feelings.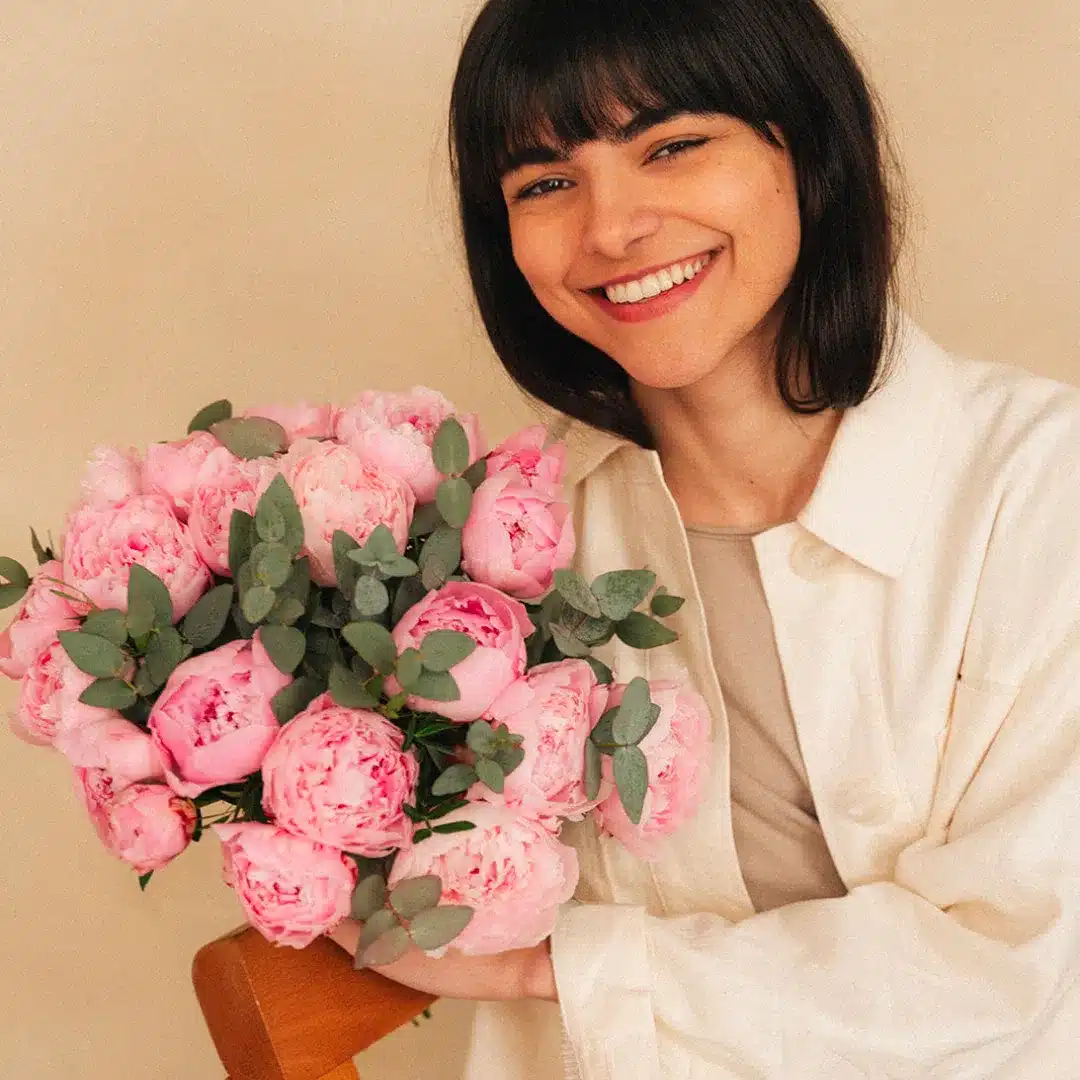 A unique gift idea: beautiful flowers
Valentine's Day is the perfect time to be creative and original. Why not think outside the box and give a gift that really makes a statement? A beautifully arranged bouquet of flowers is a unique way to bring out your feelings.
Whether it's a traditional bouquet of red roses to express your deep love, a colorful floral arrangement that evokes the joy and excitement of your love, or an arrangement of exotic flowers that shows your admiration and appreciation, a bouquet of flowers is always a meaningful and memorable gift.
Remember, the most important thing is not the price of the bouquet, but the message it conveys and the joy it brings. The simple act of receiving flowers can brighten your loved one's day and let them know how much you care.
.
A box of chocolates for your sweet tooth
To add a touch of sweetness to your gesture, consider enclosing a box of chocolates with your bouquet. Not only are chocolates delicious, they're also known to stimulate feelings of love and attraction.
Whether you opt for sumptuous chocolate truffles, delicate pralines or heart-shaped chocolates to keep with the Valentine's Day theme, that little extra indulgence will make your gift even more irresistible. After all, who could resist the combination of beautiful flowers and delicious chocolates?
What message should you add for your delivery?
Every Valentine's Day flower bouquet is a declaration of love in itself, but adding a personal message can make your gift even more special. Whether poetic, sentimental, humorous or simple, your message should come from the heart.
Here are some ideas for messages to accompany your Valentine's Day bouquet:
Romantic messages: "Forever and ever, you're the only person I need."
Poetic messages: "Like these flowers, my love for you keeps growing."
Simple, gentle messages: "Just to tell you how much I love you."
Humorous messages: "My love for you is as big as this bouquet... and it's a big bouquet!"
Remember, the best message is the one that reflects your relationship and your personal feelings. Whatever tone you choose, your Valentine's Day message will be perfect as long as it's sincere and authentic.
How does flower delivery work?
Flower delivery may seem simple, but there's a lot of care and preparation that goes into every delivery to make sure your bouquet arrives fresh and in perfect condition.
Once you've chosen your bouquet, added your message and confirmed your order, the preparation process begins. The flowers are carefully arranged and packaged for damage-free transport. They are then handed over to our delivery team, who will deliver them to the address of your choice.
We work closely with our delivery drivers to ensure that every bouquet arrives in time for Valentine's Day. We understand the importance of this day and do everything we can to ensure a hassle-free delivery experience.
Our terms of delivery
Our Valentine's Day deliveries are made throughout the day. We recommend placing your order in advance to ensure your bouquet arrives on time.
If you want your bouquet to be delivered at a specific time, we recommend you choose the fixed-time delivery option.
It is also important to note that our Valentine's Day deliveries may be affected by extreme weather conditions. In such cases, we will contact you to inform you of any potential delays and to discuss available options.
Either way, our goal is to make your Valentine's Day flower delivery experience as smooth and enjoyable as possible. We're here to help you express your love in the most beautiful and fragrant way possible.
Valentine's Day flower delivery