Father's Day flowers: express delivery in Switzerland
Plan your flower delivery now with our calendar!
For Father's Day, give more than a gift, give a bouquet of flowers.
Our florists have created a selection of bouquets that combine passionate red roses with bold seasonal flowers.
Our selection of flowers for Father's Day:
Our customer testimonials on over 3,500 bouquets delivered in Switzerland
on 500 verified customer reviews
Which bouquet to choose for Father's Day?
Father's Day is the perfect time to show your father your affection.
Although the gift of flowers is often associated with Mother's Day, surprising your father with a bouquet of flowers or a potted plant on Father's Day is an equally touching way to express your gratitude and love.
Choose flowers with strong character and vibrant hues for this special occasion. Roses, especially the red and yellow varieties, are a popular choice. Orchids, gerberas and sunflowers are also excellent alternatives.
Ideas for Father's Day flowers
Father's Day is a special time to show your father how much you appreciate him.
Although flowers are often associated with Mother's Day, surprising your father with an original bouquet is a great way to express your love for him.
Here are a few flower suggestions for this special occasion:
Roses: especially red varieties to symbolize love and respect, or yellow roses to evoke joy and friendship.
Gerberas: These colorful flowers are synonymous with joy and positivity.
Sunflowers: These large, luminous flowers represent admiration and loyalty.
Whatever you choose, each flower will express your affection this Father's Day.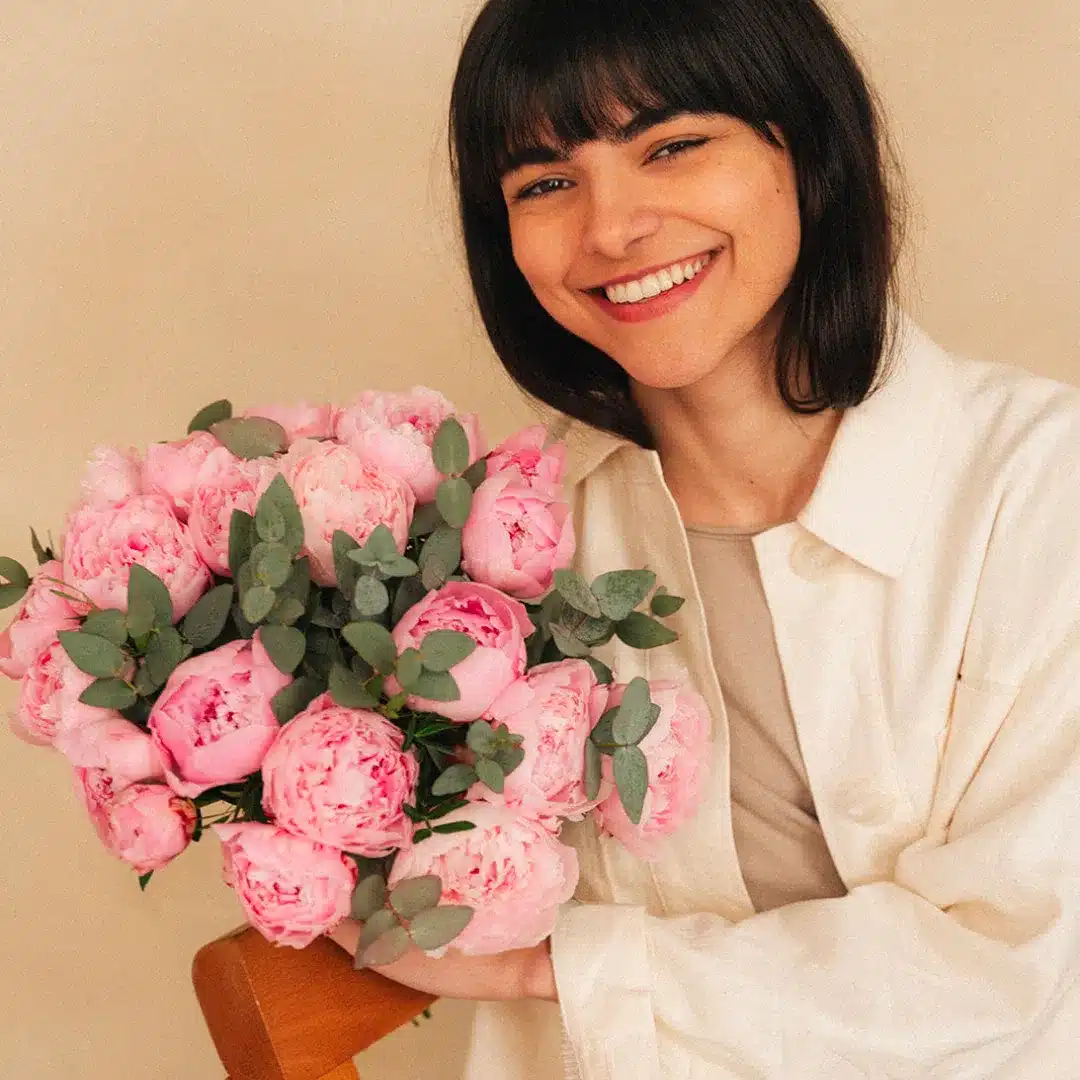 Surprise him with a unique gift: a bouquet of flowers
Make this Father's Day a memorable one for your dad with a unique and colorful gift. Our florists have created a range of exceptional bouquets that will surprise him and brighten his day. From the traditional bouquet of red roses to bold floral arrangements, each arrangement is carefully designed to reflect your affection.
We don't just offer bouquets of flowers, but also gift sets of chocolates and other quality products to accompany your floral surprise. The bright colors and delicate fragrance of flowers combined with the sweetness of chocolates will make this moment unforgettable.
We offer a wide range of prices to suit all budgets. Whether you're looking for a simple bouquet of white roses or a more elaborate floral arrangement, we have what you need to surprise your father.
Don't hesitate to please your father and express your love with our floral gifts. He'll be touched by your thoughtfulness and by the choice of this unique gift on such a special day.
.
Chocolates and other complementary products
Our boutique doesn't stop at flowers. In fact, we also offer a selection of top-quality chocolates, perfectly suited to accompany your bouquet. The sweet, comforting flavors of the chocolates contrast nicely with the freshness of the flowers, creating a gift combination that's simply irresistible.
In addition to chocolates, our selection of complementary products also includes elegant vases and personalized greeting cards. Whether it's a vibrant red rose presented in an elegant white vase, or an orange floral arrangement full of vitality and color, these additions will make your gift even more special.
Each product in our range has been carefully selected to ensure an unforgettable experience. And with our range of prices, you're sure to find the perfect gift that fits your budget while perfectly expressing your feelings towards your father.
This year, make Father's Day an occasion to give more than just a bouquet of flowers. With our selection of gifts, give your father the pleasure of receiving a gift that's as unique and special as it is to you.
What's the right word for flowers?
Choosing the right message to accompany your bouquet is just as important as choosing the flowers themselves.
A sincere, personal message is always the best choice.
Here are a few suggestions:
"Happy Birthday Dad, thank you for everything you do for us.",
"To our super Dad, these flowers are as special as you are.",
"Happy Father's Day, thank you for being a pillar of strength and wisdom in our lives.".
How can I have flowers delivered?
With our flower delivery service, sending your father a Father's Day bouquet has never been easier. Simply select the bouquet of your choice, add a personal message, indicate the delivery address and select the delivery date.
You can place your order in just a few clicks, and we'll take care of the rest.
Our terms of delivery
We are committed to delivering your flowers in time for Father's Day. We advise you to place your order at least two days in advance to guarantee availability and timely delivery.
Our delivery charges vary according to location and will be indicated when you finalize your order.
If you have any problems with your order, we're here to help. Please do not hesitate to contact us if you require any further information about our Father's Day flower delivery service.
Flower delivery for Father's Day