A florist in Geneva that breaks the codes of a still very traditional sector!
To innovate, rejuvenate and reinvent the profession of artisan florist, adapting it to a connected Swiss society. The aim is simple: to bring nature into your home.
That was Axel's venture.
He dares to declare loud and clear that flowers bring happiness. Who hasn't felt joy, surprise or gratitude on receiving a bouquet of flowers delivered to their home? Eyes sparkle, a smile spreads: there's a reason we talk about the joy of giving!
Axel's love of the floral world runs in the family. With a family of florists, life at home is punctuated by the seasons. Inheriting this passion for flowers, Axel naturally joined the family business in Geneva. He learned about the industry, its challenges, its issues and its customers. It is thanks to his expertise as an e-tailer that he cultivates a new idea: marrying the traditional craftsmanship of floristry with the expectations of modern consumers.
To shake up the traditional model, he designed a project that was resolutely fashionable, innovative, intuitive and responsible. His aim? Bring nature into your home with bouquets of fresh, seasonal flowers, all in just a few clicks. And all with a responsible approach.
An e-commerce site that cares about a greener future. A company with a positive impact, created to enhance your daily life and that of the people you love.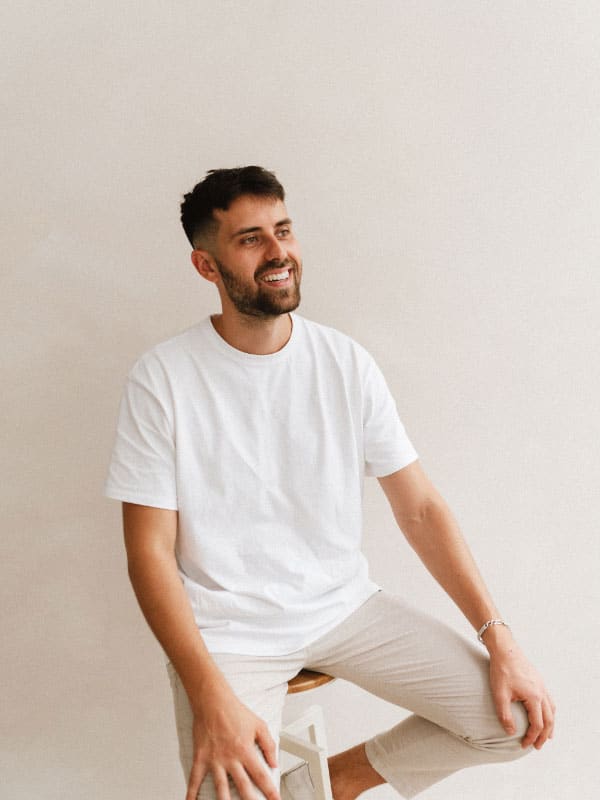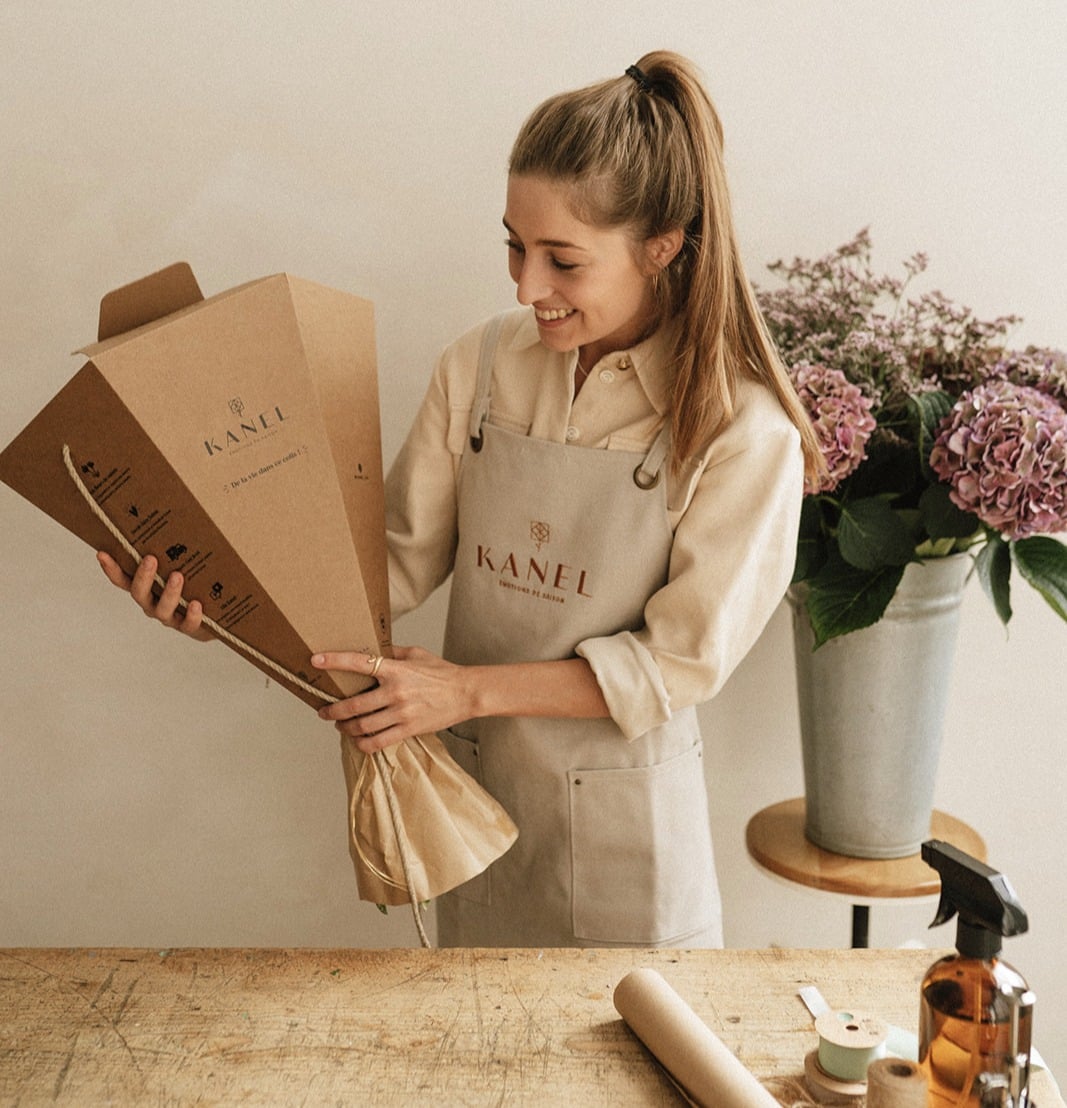 #1 Seasonal flowers grown as locally as possible
All our flowers, whether roses, floral bouquets or other exclusive creations, are lovingly cultivated by European growers. We invest all our energy in developing a responsible approach in Geneva, Switzerland:
Our flowers grow less than 1000 km from our floral art studio! In keeping with our commitment to a reduced ecological footprint, they are not transported by air, which drastically reduces carbon emissions.

We respect the rhythm of the seasons, with an adapted offer. Our flowers are like limited editions that simply follow the evolution of nature and new trends. Our seasonal flowers are the proof of our constant evolution, attentive to new trends.
At Kanel, we work with and for Nature. In a responsible spirit, we create and renew our floral arrangements according to the seasons. Whether it's for a declaration of love, a birth, a wedding, a declaration of friendship, a thank-you or a tribute, we make exclusive creations with elegance. And you can trust us: we never run out of ideas to offer you the best home flower delivery service!
#2 Local craftsmanship and expertise!
Our company was proudly born and established in Switzerland. From the floral art of bouquet design to home delivery, we emphasize local expertise. Our florists in Geneva imagine, create and prepare your bouquets in our workshop. With their expert, creative hands, they are the beating heart of Kanel. Stem by stem, they bring your wishes to life.
We are determined to work closely with the best local players. This is both to benefit from their invaluable know-how and to contribute, at our level, to the dynamism of the national economy. Whether it's wedding flowers, rose bouquets, floral decorations or other exclusive creations, we're always on the lookout for new trends and techniques. With our Geneva flower delivery service, we make every declaration of love, friendship or thanks even more special.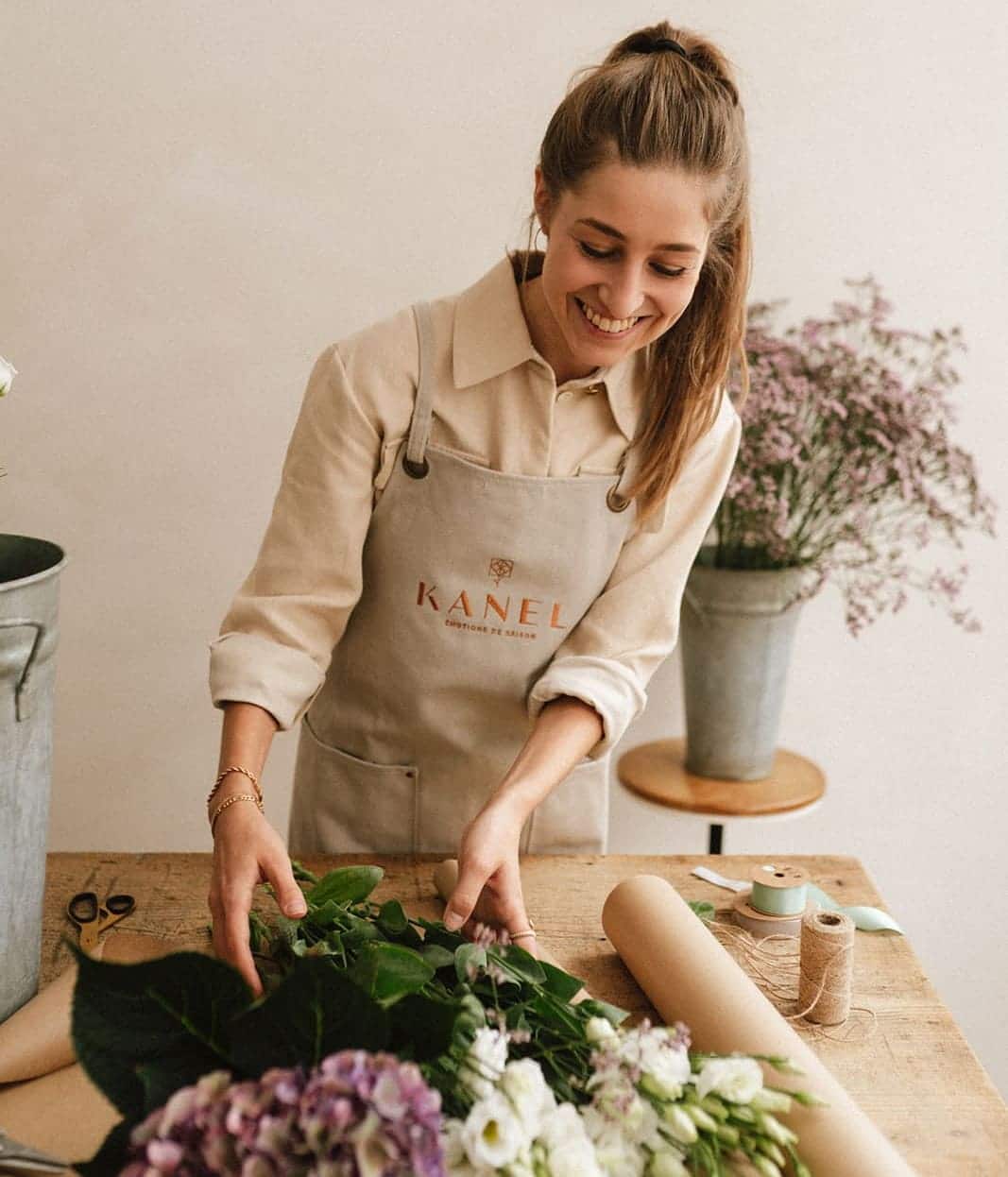 And why "Kanel" for a florist?
Cannelle is French for cinnamon and has a beautiful sound. Odours awaken memories and cinnamon's spiced aroma invites us to travel. Close your eyes and imagine its comforting scent, full of character. Like the scent of flowers, it evokes moments rich with emotion. A childhood memory, an encounter, a special gesture.
Cinnamon is also associated with beauty and well-being. Is it not also flowers' role to bring joy to you and others? We certainly think so. We put our own creative spin on the French word and ended up with Kanel. Which is where our story began.
Emotion through the senses.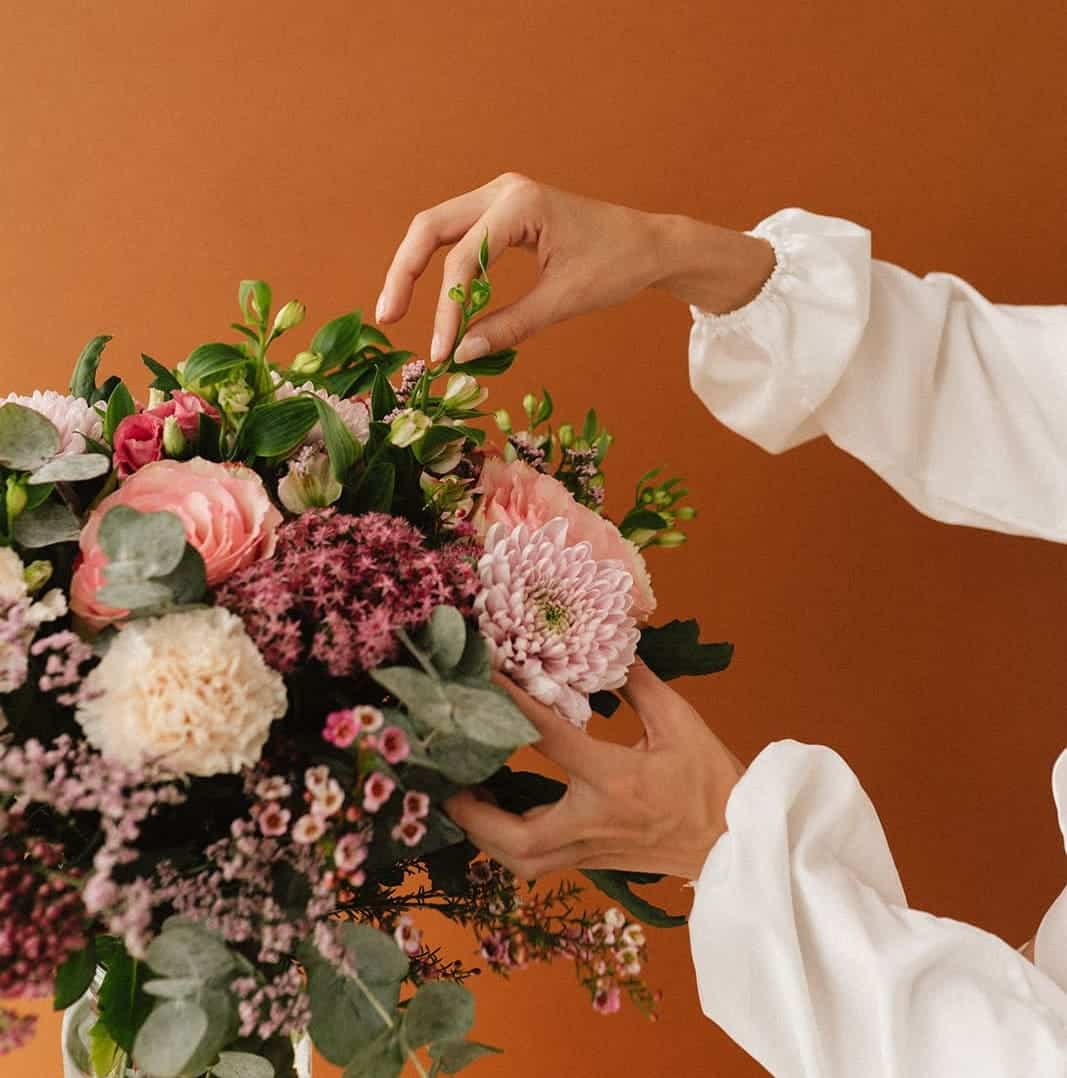 #3 A florist in Geneva in the era of time!
We're revolutionizing the (wonderful) craft of floristry by offering a service that's trendy, high-quality and 100% digital. To energize the traditional floristry industry, we're innovating!
With a presence on the web and social networks, as well as packaging that enables seasonal flower bouquets to be stored and delivered anywhere in Switzerland within 24 hours, we make our home flower delivery service accessible to everyone, at the click of a button!
To take things a step further, we offer a limited selection of bouquets. Why do we do this? To offer you responsible floral arrangements, in harmony with nature and its seasonal cycles.
At Kanel, our 2.0 florists in Geneva will put stars in your eyes and your heart, one bouquet at a time! Whether it's a declaration of love, a birth, a wedding, a declaration of friendship or a thank-you, we create exclusive creations with a touch of elegance. We're always on the lookout for new trends and techniques to add sparkle to your everyday life.
#4 Concious of the environment and its priorities
Nature is at the heart of our business in Geneva, Switzerland. Every day, it provides us with our raw materials, whether for bouquets of flowers, roses or other floral arrangements. With the aim of building a greener future together, we have implemented a number of positive initiatives, such as the development of entirely recycled and recyclable packaging, marketing materials made from recycled corn-based paper, and the choice of a 100% recyclable glass vase to hold your bouquets.
Our commitment to responsibility extends to our emission-free home delivery model. Our approach is innovative and geared towards a more environmentally-friendly future. Our objective is simple: to consume less CO2 than if you went out of your way to buy your flowers! Whether you want a bouquet for a declaration of love, friendship, a thank-you or any other occasion, we offer a responsible and eco-conscious flower delivery service.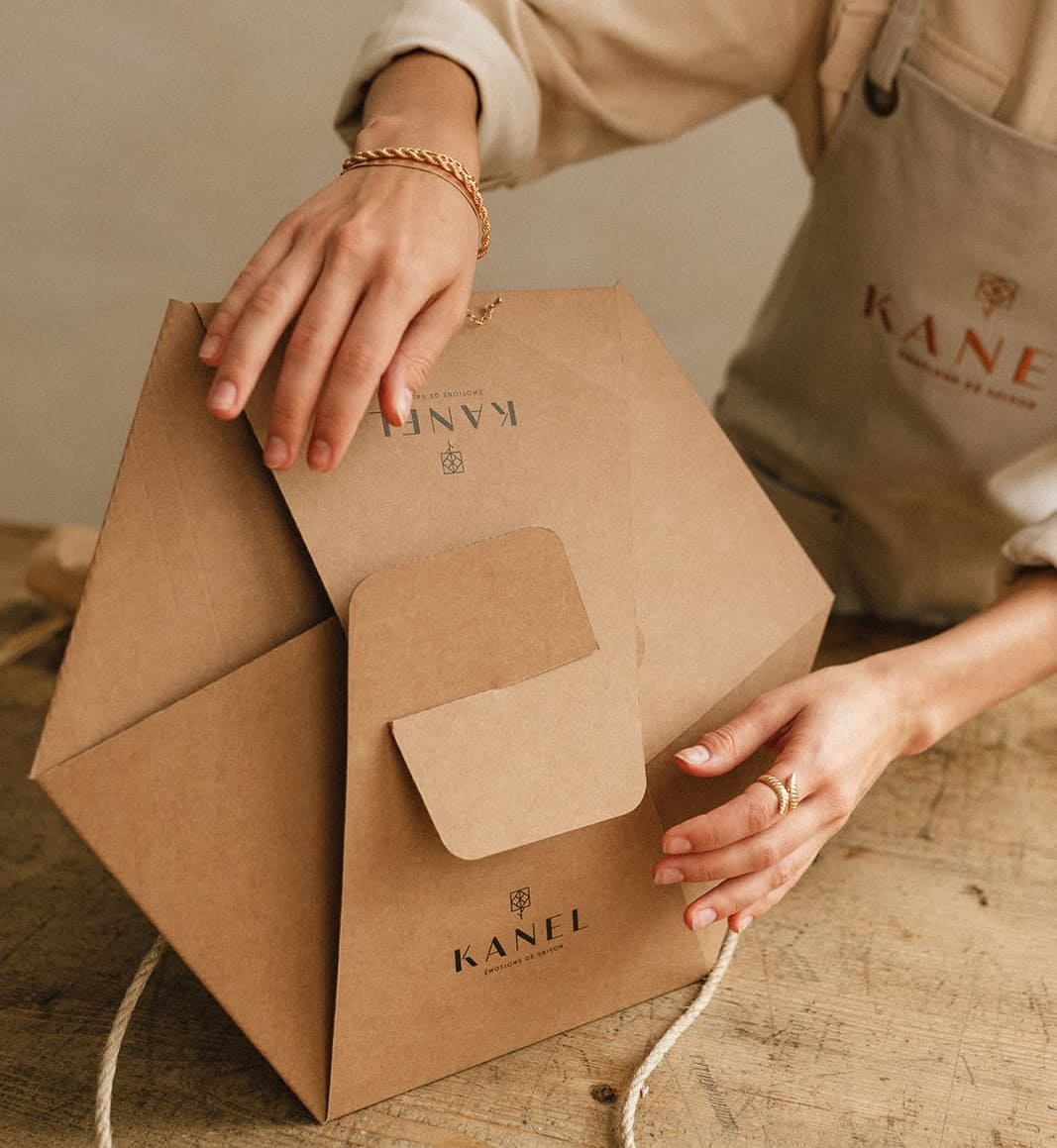 YOUR BOUQUETS ARE REINVENTED FOR EACH SEASON!
We have more ideas than we know what to do with! Their common aim is to share new blossoming emotions with you and to continue to do meaningful work.
A variety of bouquets so you have more to choose from
Be patient, the little seeds we sowed will soon bloom and be ready to pluck. Then, at harvest time, we'll have a variety of new flowers to offer you in the form of fresh, seasonal bouquets (without ever overdoing it).
Coming (even) closer to you
Tomorrow, we will open new studios to expand our local delivery to other cities in Switzerland and be even closer to each one of you. The goal which leaves us with butterflies in our stomach is to be able to deliver even more smiles (and flowers) the very same day!
Offering you new surprises
We're curious here at Kanel. Nature gets it: it gives us new ideas, every day. So, to allow it to flourish even more, we plan to expand our offer with gorgeous surprises to make you smile. But shhh, it's our secret.
Developing our "Made in Switzerland" approach
Every day, we work to reduce our ecological impact. Our ambition is to work hand in hand with producers who grow their flowers as close as possible to our studio in Switzerland.
We're full of ideas about how to better meet your needs every day. It's still a secret for now, but here's a little clue, just for you: we'd be delighted to work with even more Swiss partners, from our industry or others.
Flower delivery in Switzerland

Flower Delivery Switzerland : -> in one click!