Home gift delivery in Switzerland: a bouquet filled with emotion!
Plan your flower delivery now with our calendar!
CANTON DE GENÈVE: same-day delivery for orders placed before 3 p.m.
EVERYWHERE IN SWITZERLAND: Next-day delivery!
Our customer testimonials on over 3,500 bouquets delivered in Switzerland
on 500 verified customer reviews
Choose the most beautiful gift of all: a flower subscription!
First delivery possible the next day, so plan your subscription now.
Welcome to a world where the beauty of flowers, the appeal of gifts and the power of surprise meet. With us, every bouquet is an emotional journey, delivered to your door in Switzerland at affordable prices. Starting at CHF 64.90, our selection of products is designed to please every person and every occasion. Opt for a bouquet of lush roses or choose from our diverse range of flowers, each offering a unique message. Complete your gift with our fine chocolates for an extra touch of sweetness. Our fast, reliable delivery options ensure that your choice reaches its recipient on time, for a perfectly orchestrated surprise. So don't wait any longer, find out how to order and give the gift of emotion!
Additional gift options
Enrich your loved ones' experience with more than just a bouquet. Browse our variety of complementary gifts, including an exquisite selection of fine chocolates and other captivating surprises. Each carefully selected product is elegantly packaged, reflecting our commitment to exceptional presentation. Send your gift with confidence, knowing it will be delivered directly to the recipient's home. Bring your feelings to life with a choice perfectly suited to the occasion, and let us transform your intention into an unforgettable moment of happiness. Together, let's bring joy and cheer to your loved ones' day!
How to order your bouquet
In just a few clicks, let your affection blossom into a magnificent bouquet. Start by browsing our exquisite selection and choosing the bouquet that speaks to your heart. Once you've found the perfect floral arrangement, select the date you'd like it to arrive. We'll take care of the rest, ensuring your gift arrives on time and in perfect condition. Continue by entering the recipient's address with care, so that your surprise reaches the right person at the right place. Finally, complete your order in just a few clicks. Remember, you're not just choosing a bouquet, you're creating an emotional moment. With us, giving joy has never been easier!
Payment options
We accept payment in CHF. You can pay securely by credit card. Prices include delivery within Switzerland.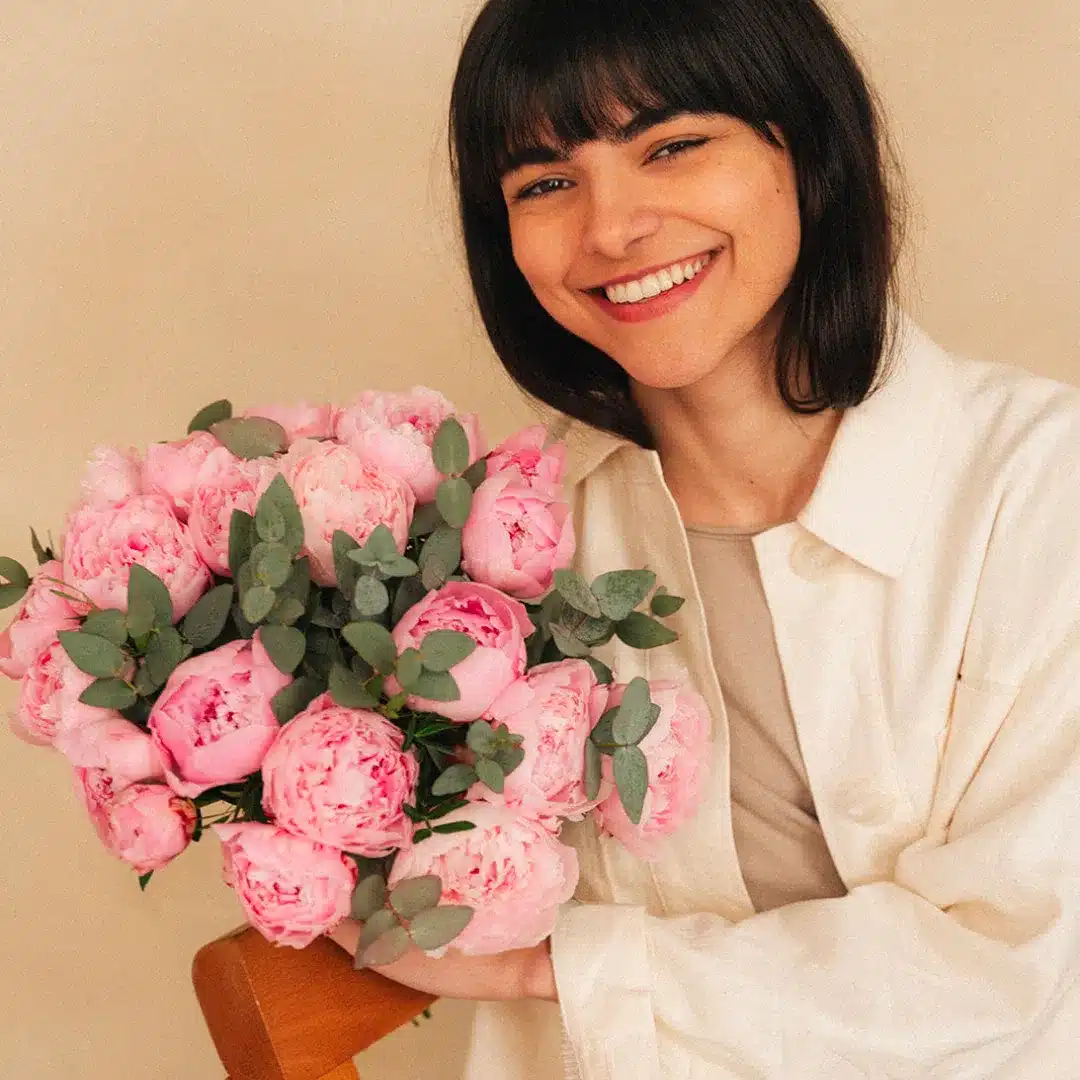 Customer service
If you have any questions about our products or your order, please do not hesitate to contact us. Our team will be happy to help you.
Customer testimonials
Find out what our customers think about our products and services. We are proud of our reputation for excellence and are committed to maintaining the highest quality.
Order your bouquet today!
Don't miss the chance to give a gift that will leave a lasting impression. Order your bouquet today and we'll take care of the rest. We look forward to helping you surprise your loved ones!
Every bouquet we send is more than just a product. It's a message of love, friendship, respect or sympathy, meticulously wrapped and delivered to the person of your choice. With secure CHF payment options and dedicated customer service, your gift-buying experience will be as pleasant as the recipient's upon receiving it. Take a look at our customer reviews to see for yourself our commitment to excellence. Don't miss the chance to make a lasting impression on someone with a special gift. Order your bouquet today and we'll take care of the rest. Put your trust in our services and let us help you surprise your loved ones. Let us turn your feelings into a flowery bouquet, and together, let's brighten up your loved ones' day. Start your order now!
Who we are
Kanel, your Geneva-based florist, transforms feelings into spectacular blooms. With prices starting from 60 CHF, our elegant floral arrangements are designed to fit any budget, without compromising on quality. We offer a variety of products available for all occasions, from birthdays to weddings to moments of sympathy.
Our bouquets are more than just flowers. They are emotionally charged gifts, carefully wrapped to reflect the inner beauty of the feelings you wish to express. And for those looking to add a sweet surprise to their gift, our selection of fine chocolates is the perfect complement to our floral offering.
Ordering from Kanel means choosing simplicity without sacrificing excellence. With just a few clicks, you can select your bouquet, choose a delivery date and enter the recipient's address. Then leave the rest to us. We take care of packaging and delivery, ensuring that your gift reaches its destination on time.
We offer delivery throughout Geneva and beyond, so you can send love and appreciation wherever you are in Switzerland. At Kanel, we believe that every bouquet is an opportunity to make someone smile. So go ahead, make Kanel your florist of choice today.