Bereavement flowers: order and deliver a floral arrangement for a funeral
Discover our bespoke mourning pieces, made to measure to meet your expectations.
At KANEL, we put our know-how and sensitivity at your service. Create an authentic and moving final tribute by working closely with our team.
Trust our expertise and give your loved one an exceptional floral send-off that tells her story with love and respect. We deliver at the time of the ceremony.
Our customer testimonials on over 3,500 bouquets delivered in Switzerland
on 500 verified customer reviews
Flower delivery for a final farewell

In times of bereavement, we understand how important it is to express our feelings and condolences. That's why our delivery service is committed to taking the utmost care in delivering your floral arrangement. Whether you have chosen a wreath, a heart or any other form of arrangement, our team of professional florists will take care of it with dedication and sincere sensitivity.
We offer home delivery, at no extra charge, if you wish to receive the appropriate funeral flowers to take yourself to the place of the ceremony. If you prefer, we can also deliver to the grave or directly to the place of the funeral ceremony, be it a cemetery, funeral home or church. And there's one last option: click & collect directly from our Geneva store.
Our compositions and arrangements are made with beautiful foliage and a selection of fresh, quality flowers, carefully chosen for their symbolism and beauty. White roses for their purity, sprays for their tradition, or more specific arrangements like mourning hearts. Each arrangement is crafted with the greatest care and can be personalized with a ribbon on which you can inscribe a message of farewell.
We offer compositions and arrangements in a variety of sizes to suit your needs and wishes. Our aim is to help you express your feelings at this difficult time, and to pay tribute to the person who has passed away in the most respectful and beautiful way possible.
In this time of sorrow, let us help you pay a dignified and respectful last tribute with the beauty of flowers. We'll make sure that every detail, from the size of the arrangement to the color of the ribbon, reflects your love for the deceased.
If you would like more information or have any doubts about the availability of an arrangement, please contact us on +41 78 243 18 69.
Meaning of mourning flowers
Flowers have a long tradition of being used to express feelings and emotions. When choosing flowers for a funeral, it's important to consider the meaning of the flowers you choose. Some flowers are associated with specific feelings, such as grief, loss, love and respect.
Here are some examples of common flowers used at funerals and their meanings:
White roses: purity, innocence, eternal love
White Tulips: innocence, purity, hope
White lilacs: sadness, loss, regret
Peonies: happiness, prosperity, love
Jacynthes: hope, rebirth, fertility
Iris: wisdom, faith, courage
Orchids: beauty, luxury, wealth
Geraniums: strength, endurance, resilience
Chrysanthemums: grief, loss, respect
Gerberas: joy, happiness, gratitude
Carnations: love, respect, admiration
When choosing flowers for a funeral, it's also important to consider the personality of the deceased. If the deceased loved a particular flower, you can choose to include it in the bouquet. You can also choose flowers that represent his or her interests or hobbies.
For example, if he or she loved gardening, you can choose flowers like roses, tulips or lilacs. If, on the other hand, he or she loved music, you can choose flowers like orchids or geraniums. If he or she preferred to travel, you can choose flowers like chrysanthemums or gerberas.
Ultimately, the choice of flowers for a funeral is a personal matter and depends on the wishes of the family of the deceased. There is no right or wrong answer. The most important thing is to choose flowers that are close to your heart and that express your feelings for the deceased.
Which composition and type of mourning flowers to choose?
There are many types of mourning and funeral flowers available, each with its own meaning and price. Here are some of the most common types of mourning flowers:
Bouquets: Bouquets are a classic type of mourning flower. They can be composed of different flowers and colors.
Funeral wreaths Wreaths are a more formal type of mourning flower. They are often used at religious ceremonies or funerals.
Caskets: caskets are a more discreet type of mourning flower. They are often used to decorate the coffin of the deceased.
Arrangements: arrangements are a more personalized type of mourning flower. They can be composed of different flowers and decorative elements.
The price of mourning flowers varies according to the type of flower, the size of the mourning bouquet or arrangement, and the season. In general, the most expensive flowers are roses, tulips and orchids. The least expensive flowers are chrysanthemums, gerberas and carnations.
When choosing mourning flowers, it's important to keep your budget in mind. You can also ask a florist to help you choose the flowers that best suit your needs.
Flower delivery for mourning: which bouquet of flowers, casket topper or funeral wreath to order as decoration?
Bereavement bouquet delivery: at this delicate time, we offer a wide range of floral arrangements, all designed with the utmost care and respect for the deceased.
Funeral wreaths / Funeral wreaths
Our funeral wreaths are made from the finest fresh flowers. They are traditional arrangements that represent respect and homage to the departed. We offer several sizes and styles of wreath, from those adorned with white roses for their symbolism of purity, to more colorful wreaths reflecting the deceased's joie de vivre. You can also personalize these wreaths with a ribbon bearing a message of condolence.
Wreaths of flowers
The wreath is another popular option for a funeral tribute. Its elongated shape and different sizes make it a versatile choice. It can be placed at the ceremony site or sent to your home. Our specialized florists carefully craft each wreath, using an assortment of flowers selected for their beauty and symbolism.
The hearts
For a more personal tribute, we offer heart-shaped arrangements. These floral creations are a declaration of love to the deceased and a moving way of expressing your feelings. These heart-shaped cushions can be made from a variety of flowers, such as roses for eternal love, or other flowers chosen for their special significance. They can also be personalized with a ribbon on which a final farewell message can be inscribed.
With us, you can personalize your composition to best express your feelings and pay tribute to your departed loved one. We'll help you make this difficult choice, using our know-how and passion to offer you a quality service that respects your grief.
Which floral arrangement should be placed above a casket?

In times of sadness and loss, expressing your feelings can be complicated. Choosing mourning flowers is a delicate and respectful way to convey your condolences and show your support. It's not just a tradition, but a meaningful gesture that brings a certain solemnity and atmosphere to the funeral ceremony, and a certain comfort to the bereaved.
Mourning flowers aren't just a collection of flowers and foliage, they're a thoughtful floral arrangement, designed to represent your feelings and pay tribute to the deceased. The size of the arrangement, the types of flowers used, the color of the ribbon, the tones - every detail has its importance and meaning.
The choice of flowers is crucial. Some, like white roses, symbolize purity and eternal love, while others may evoke specific memories or reflect the personality of the deceased. Our expert florists are on hand to advise you and help you make this difficult choice.
The spray is a classic and respected option, often chosen for its elongated shape and visual impact. A floral cushion, on the other hand, can offer a softer, more intimate feel, especially if it's made in the shape of a heart.
Delivery is also an important aspect to consider. Whether delivered to your home or directly to the ceremony site, we ensure that your arrangement arrives in the best possible condition to honor the memory of the deceased.
Ultimately, choosing a floral arrangement is a gesture of love and respect. It's a way of saying goodbye, expressing grief and offering support to those who remain. That's why we take this choice very seriously, and are here to help you through the process with compassion and professionalism.
Mourning flowers
Delivery within 4 hours in the canton of Geneva and anywhere in Switzerland the next day.
DELIVERY IN THE CANTON OF GENEVA
Order before 2pm and receive your bouquet between 3pm and 8pm the same day!
We deliver flowers in Geneva and the surrounding area by cargo bike. All protected by environmentally-friendly, made-to-measure packaging to deliver color and life straight to your door!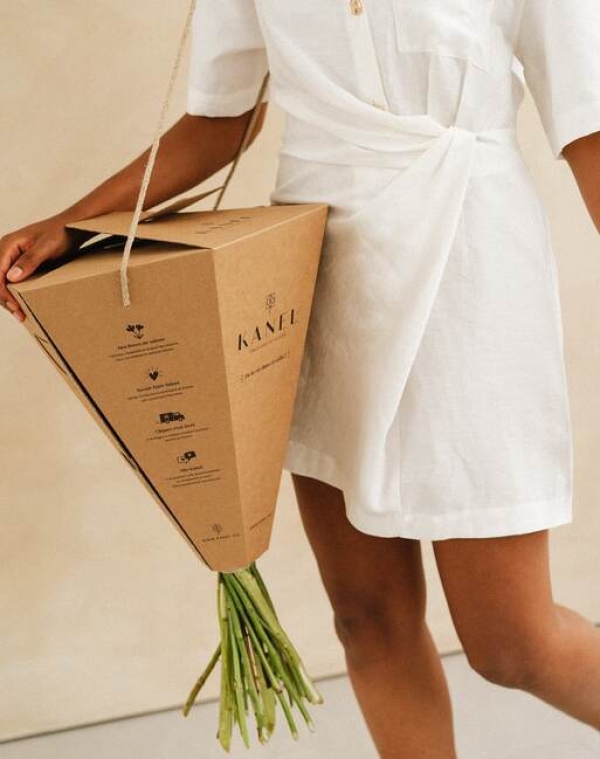 DELIVERY EVERYWHERE IN SWITZERLAND
Order before 2pm and receive your bouquet the very next morning!
Thanks to our partners, flower delivery in Switzerland such as Lausanne, Fribourg, Zurich and all the cantons (Berne, Vaud, Valais, Neuchâtel, etc.) is possible from Monday to Saturday, so we can put a smile on your face with our magnificent bouquets of fresh flowers!
Pre-order your bouquet up to 15 days in advance.
Our calendar is open!